Multi-Seal Combination Compression and Wiper Seal
Multi-Seal utilizes compression and a wiper seal to securely wrap around all truck types
Properly seal standard trailers and trailers with steps or tailgates. Eliminate expensive repairs, prevent rain and snow from entering the facility and increase your overall energy efficiency.


• Seal all truck types: Multi-Seal's combination compression and wiper seal secures both standard trailers (via inner vertical pads) and trailers with tailgate or step (wiper seal).
• Increase safety for workers: Maintain operational efficiency and enhance worker productivity by keeping workers safe—prevent moisture, dust, insects and other contaminants from entering the facility.
• Ensure product safety: Prevent contamination with food, pharmaceutical and other products by creating a tight seal around the dock to inhibit contamination while saving energy at the same time.
Seal both standard trailers and trailers with step or tailgate
Multi-Seal is designed to provide a tight dual action seal against both the rear and sides of a truck or trailer. The compression style inner vertical pads deliver the desirable tight seal for standard trailers while the outer curtains provide a secondary wiper seal for standard trailers or trucks offset from the building wall due to rear tailgates or steps being present.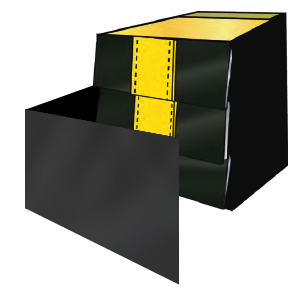 The unique dual sealing function provides the most effective and versatile protection for personnel and cargo while loading and off-loading trailers. The truck backs into the dock bumpers compressing the inner side pads and top curtain while wiping the outer sides of the truck or trailer to effectively keep out inclement weather, dust and insects creating a more productive and safer environment. Suitable for doors up to 9'x10′.
Dramatically enhance indoor safety with a versatile dock seal
The Multi-Seal combines compression and a wiper seal to dramatically enhances indoor safety by creating the tightest seal around trailers to:
| | |
| --- | --- |
| | Prevent insects: Including flies, mosquitoes, spiders and other creepy crawlies. |
| | Inhibit pests: Including mice, birds and other living creatures from entering indoors. |
| | Keep harsh weather outside: Limit extreme heat or cold drafts and maintain comfortable indoor temperature. |
| | Eliminate white light: Completely eradicate white light infiltration with a proper dock seal to ensure safety compliance. |
| | Block moisture: Create a strong environmental separation between outdoor and indoor temperatures to prevent moisture build-up. |
The benefits of a proper dock seal
A proper dock seal and its compression yields numerous benefits, including:
Energy loss prevention/increased energy savings.
Security and protection against stolen goods or unauthorized entry.
Quick return on investment.
Creating a safer working environment for workers in the loading dock area.
Maintaining or increasing operational efficiency through indoor comfort.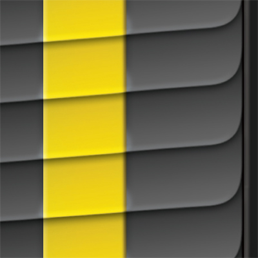 Wear pleats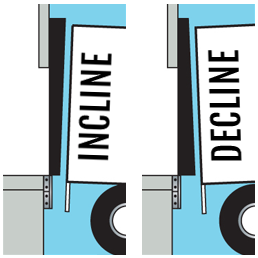 Tapered units
Optional wear pleats and tapered units
Customize your dock seal with wear pleats and tapered units to best seal loading docks with incline or decline approaches.
Check for air or light leaks in four key areas
An inefficient dock seal/shelter might not be the only cause of issues you are possibly facing—the performance of a dock seal/shelter directly relates to other products as well.
Check your loading dock in four key areas to determine if your dock seal or dock shelter needs to be replaced.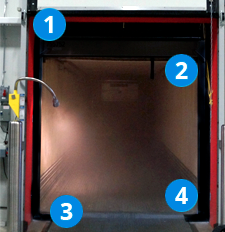 1. Top of the trailer: Are your floors forming puddles or ice when it rains/snows? Seal the gap between the trailer top and your dock door to prevent slip and fall hazards.
2. Side of the trailer: Are you noticing white light infiltration? If so, you need to modify or replace your dock seal or dock shelter.
3. Dock leveler and trailer gap: Damaged goods or injuries to personnel are the biggest indicators of an uneven level between the trailer and the dock floor. Prevent injuries and damaged goods with a proper dock leveler.
4. Corners of the door: Don't forget to seal the corners of your doors, which are common areas where insects, dust and other contaminants enter the facility.
Note: Remember that performance dock bumpers and bumper projection also affects the efficiency and longevity of any dock seal or dock shelter.
Warranty
• 1 year limited.
Specifications
| | |
| --- | --- |
| Door size | Up to 9'x10' |
| Side pads | Memory foam |
| Safety guide stripes | Yes |
| Mounting hardware | Galvanized steel |
Related products or services