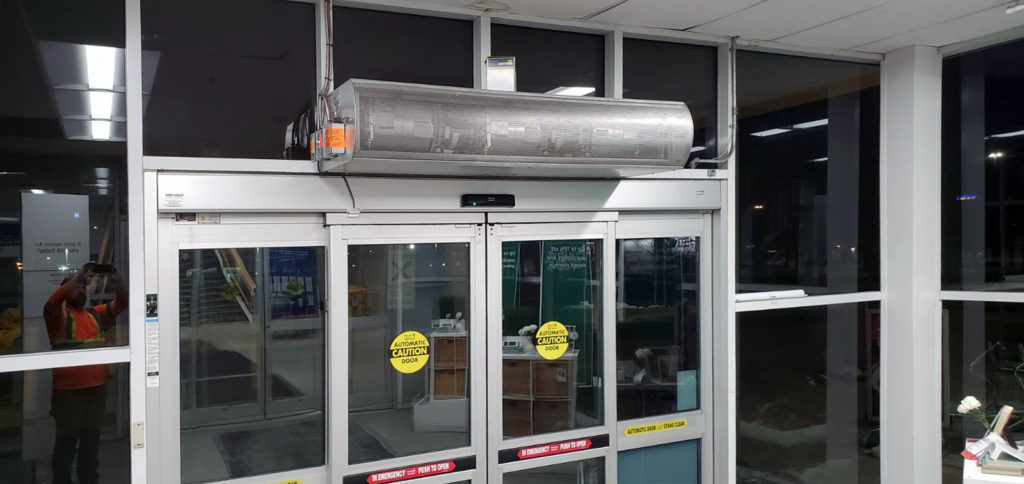 The IKEA in North York was concerned with heat loss at customer entrance and exit during the cold winter months.
In order to contain the heat in this large retail building, they asked Northern Dock Systems to supply and install heated air curtains. With our Construction and Electrical Teams working together, we installed four AHD10 heated air curtains. As a result, the areas around entrances and exits are warmer for customers and workers. Thus creating a more pleasing shopping and working environment.
Moreover, these air curtains save on energy costs. By stopping heat loss through opening doors, IKEA can save on their heating costs.
Location:
North York, Ontario