Weather Seal and Stripping
Rodent Problems in the Food Manufacturing and Food Warehousing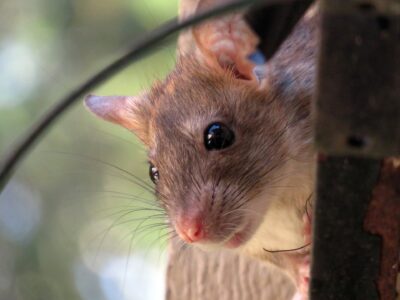 Rodents eat or contaminate at least 20% of the world's food supply. Consequently rodents are are the primary cause of audit failures in the food industry.
Rats have the ability to gnaw through plastic, wood, aluminum, brick cement and lead. Additionally, they can squeeze into holes as small as a quarter. While mice can fit into holes as small as a nickel.
As a result, that food safety codes and regulations have included strict measures to make sure rodents and pests do not enter.
Protect Your Facility from Rodents and Pests with Weather Seal
Be Food Audit-Ready and Pass Inspections
Weather Seals and Stripping
Rubber | Brush | Xcluder Rodent-Proof Stainless-Steel Fill
Add a weather seal and stripping to prevent insects, pests, dust, white light and outdoor air infiltration around loading dock levelers and doors for increased safety. View »
Weather Seal for Doors
Overhead Doors | Swing Doors | Automatic Sliding Doors
Add weather seal to prevent insects, pests, dust and outdoor air infiltration around your overhead, swing and automatic sliding doors for increased safety and protection. View »
Weather Seal for Dock Levelers
Brush | Spiral | Xcluder Rodent-Proof Stainless-Steel Fill | Pull Chain Plug | All Seal
Energy-saving dock leveler weather seal solutions that prevent dirt, pests, insects and weather infiltration to get you food audit-ready. View »