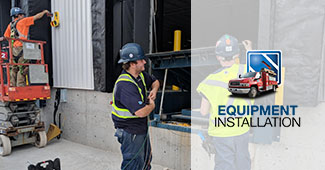 Equipment Installation Services
Our installation service offers a complete solution for all product types including most competitor models. Let our trained technicians do it right the first time.
Trained Professionals
The Northern Dock Systems' technicians are trained by our team of experts and our partners on all equipment including competitor products.
Dedicated Installation Team
All installations are performed by trained professionals from a dedicated installation team.
24/7 Availability
We work around your business schedule on weekdays, weekends or after hours, working with you to minimize delays.
New Construction Collaboration
We'll work alongside your Architects and Engineers to achieve high quality results within your time frame.
Nationwide Service
Equipment installation services are available nationwide for all products in the industry.
Relocation Services
Expanding your facility or moving locations, the equipment install team can relocate any product into a new area or building location.
Major Canadian Businesses Trust Our Services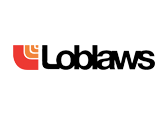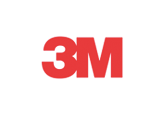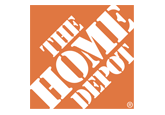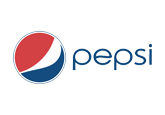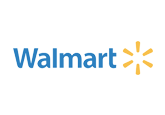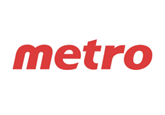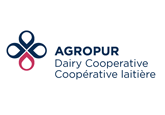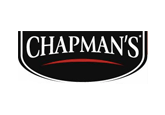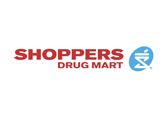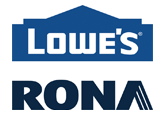 We Provide Trusted Installation Services

Our Equipment Installation Process
With each project, our trained installers work within your timetable to install industry-leading equipment.
Review facility to ensure the project is within quoting guidelines.
Schedule installation time(s) at your facility.
Inspect workmanship and activate the equipment.
Train your employees on-site on the correct and safe operation for the new equipment.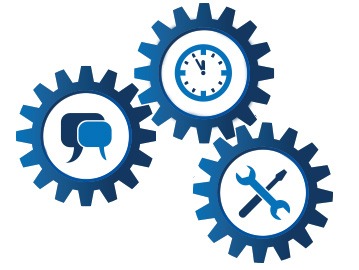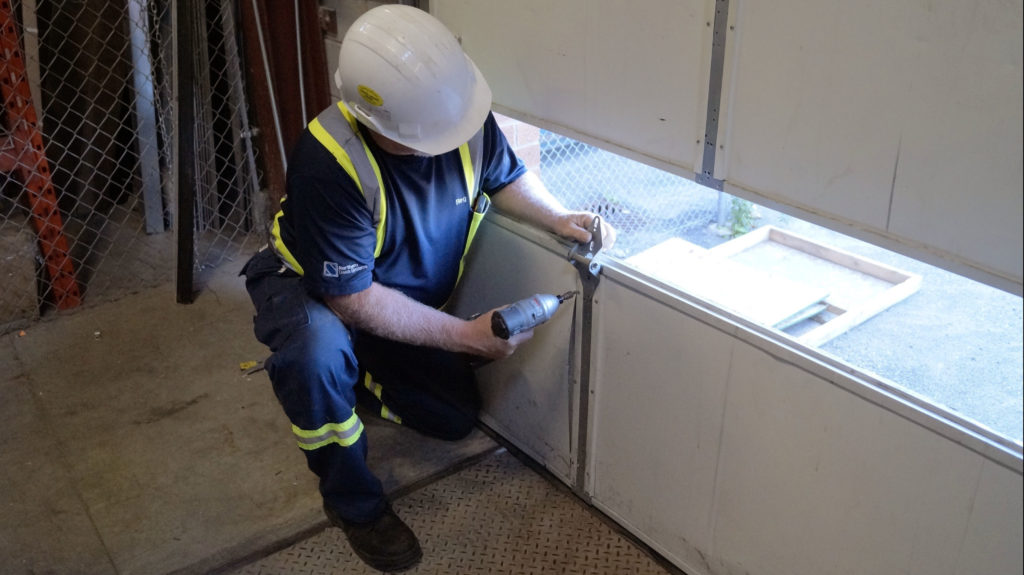 Commercial and Industrial Door Installation
From sectional overhead doors, four-fold doors, high-speed fabric roll-up doors, high-speed rubber doors, high-speed rigid roll-up doors, bug doors, machine guarding doors, cold storage cooler/freezer doors, food processing doors, pharmaceutical doors, impact doors, rolling steel fire doors or pedestrian doors (swing, sliding or automatic); we have you covered.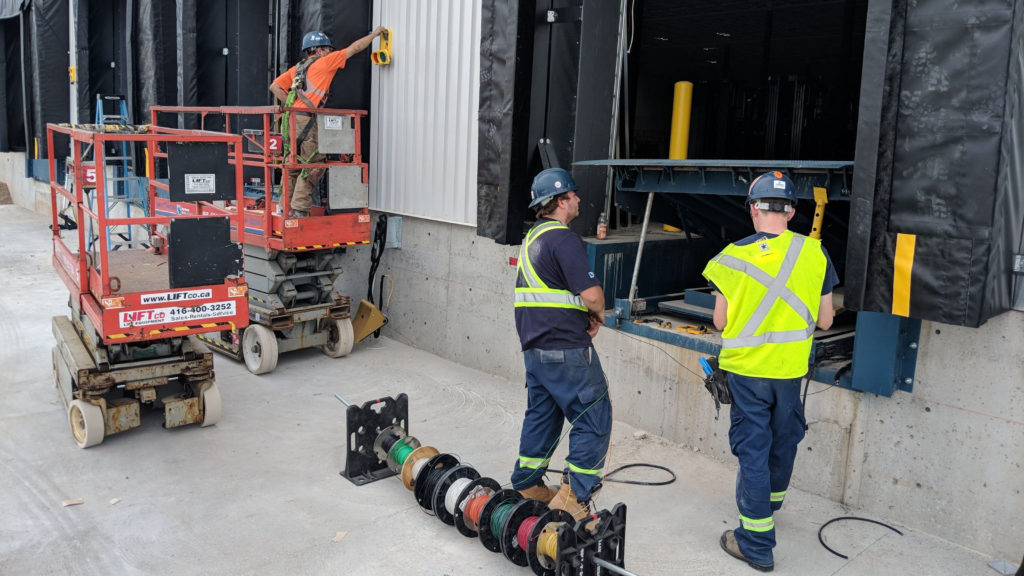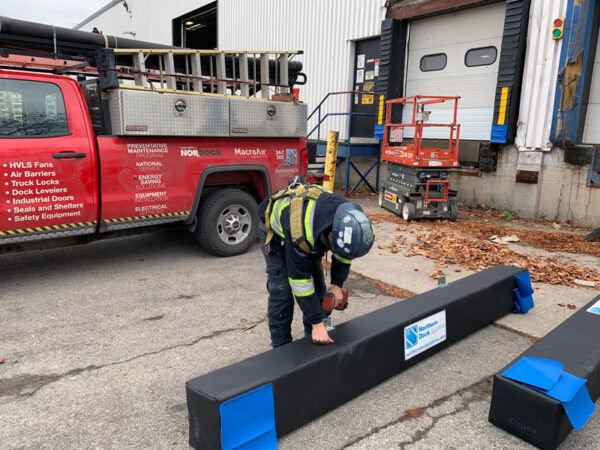 Dock Seal and Shelters Installation
Trust our expert team of installers to create a tight fit for dock seals and shelters to save energy and prevent dust, insects, white light and other contaminants from entering your facility. Combine your dock seal or shelter with a rain-shield or rain-stop canopy to give your loading dock extra protection against rain and snow.
Trailer Restraint and Wheel Chock Installation
Allow for our installation team to hook up your new trailer restraints or wheel chocks with your current communication light systems and control panels. Keep your workers safe by preventing trailer creep and accidentally pull-out during loading.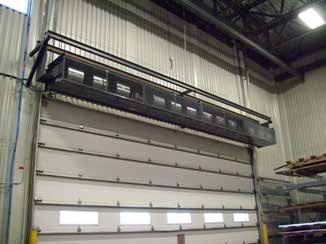 Air Curtain Installation
Save on energy and keep out contaminants such as extreme weather, dust, insects and truck exhaust fumes by getting our installation team to add an air curtains to your dock door or drive-thru door.
Trusted and Accredited
The certificates, accreditations and memberships verify Northern Dock Systems as a trusted source for providing exceptional service and industry-leading products. We have been working with various companies across Canada since 2002 for installations, construction, retrofitting, and conducting on-site audits and consultations. Our certifications, accreditations and memberships include: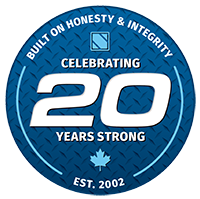 The Northern Dock Systems Difference
Multiple Technicians on-site
Fast response times
Root cause discovery
First-time fix
KPI tracking – what gets measured gets done
Asset management
Full, online reference library that includes product part numbers, service manuals and troubleshooting guides
Online chat support
Email support
Manufacturer support
Internet access
Comprehensive reports for your records for your audits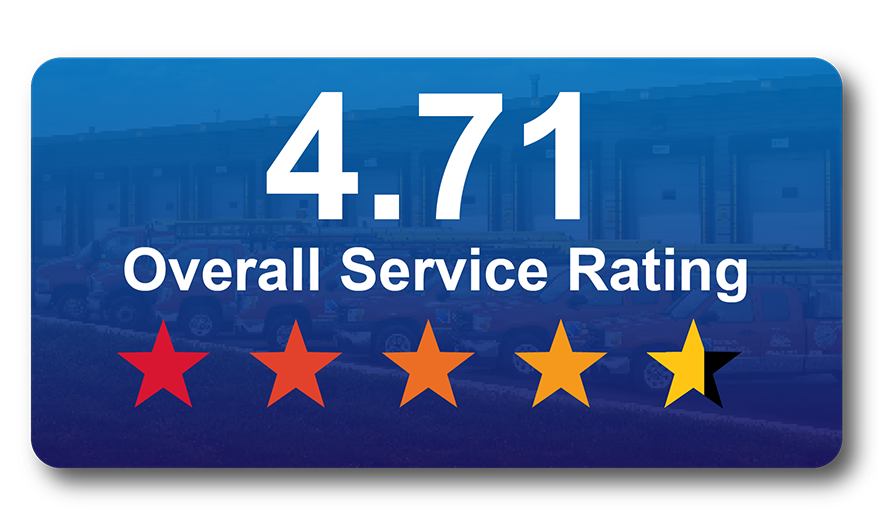 4.61 Average Star Rating for Service
Out of 5 from our Service Customer Feedback Form as of
Oct 19, 2021.
Our Customers Recommend Our Services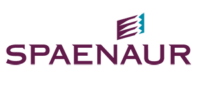 "I have been dealing with Northern Dock for 20-plus years. I wouldn't think of using any other dock door company. Best Service all around."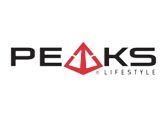 "An NDS Technician installed an air barrier for PEAKS Lifestyle, and I was very impressed by his service. He was friendly and courteous, making sure not to interrupt operations or customer service at the facility. In my experience it's rare for Techs to be sensitive to the fact that performing upgrades to a space can have a big impact on daily operations and customer interactions, but this Technician had a high awareness of the potential impact of his work on others and took great care to be as unobtrusive as possible. In my role, I am deeply involved in the customer experience, so I really appreciate the Technician's attention to not just doing his own job well, but also ensuring that he did not interfere at all with my ability to do mine, and he even made my day easier by thoroughly cleaning up after himself when he was done."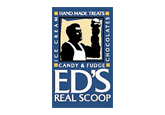 "The NDS team were a pleasure to deal with, and the install was very professional. We will be installing air barriers and using Northern Dock Systems across all our locations."

"New plates are all installed and look great. The two installers were amazing. They were fast, professional and did a couple of over and aboves that they didn't really need to do. They were great."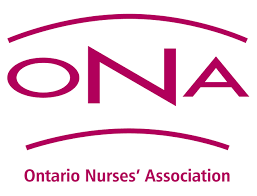 "The crew was well organized and very experienced. They were exceptionally friendly and did an amazing job.

My new door is of exceptional quality, I am very happy."

"Your guys were very professional, from arrival until they left. Made sure we were aware how it worked and where it was connected to panel. Absolute keepers those two! Thank you!"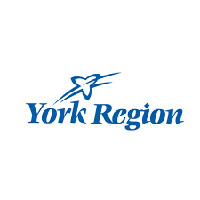 "Team on site did great work on time."
Ready for Your Install?
Contact us today to schedule an installation.