Plexiglass safety barrierss are an affordable, permanent or temporary solution to prevent the spread of germs and viruses. They practice social distancing, are easy to install on any surface and to keep clean. These are perfect for: pharmacies, cashiers, lunchrooms, check-in tables, open office environments and common areas.
Prevents Cross-Contamination
Protects against the spread of germs and viruses by creating a physical barrier between people.
A Clear View That's Easy to Clean
The 19mm Optixacrylic or polycarbonate sheet is easy to clean and provides a clear and unobstructed view for everyone.
Temporary or Permanent
The lightweight design can easily be taken down and stored but it is durable enough to stay up permanently.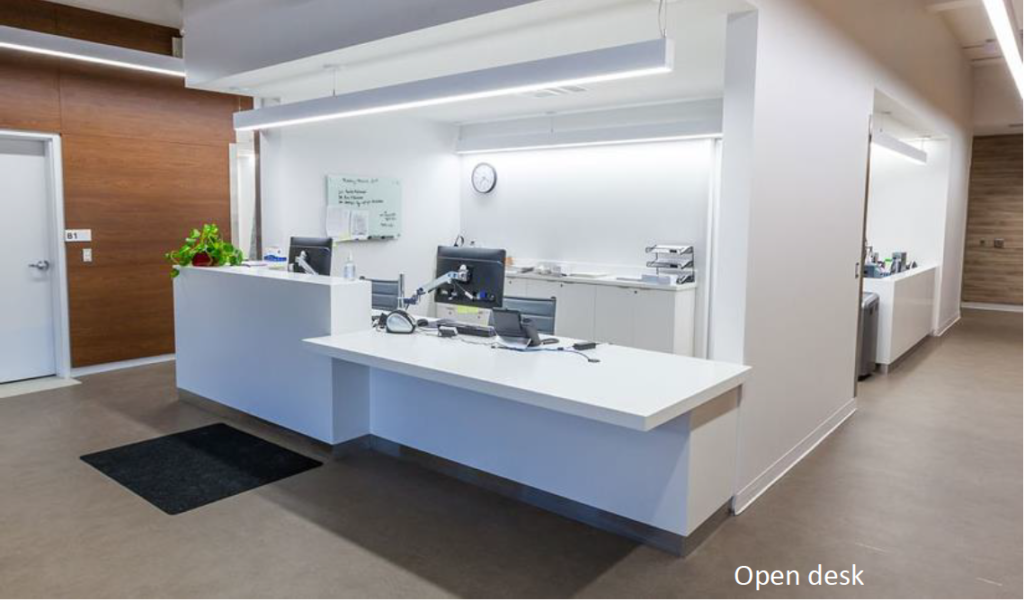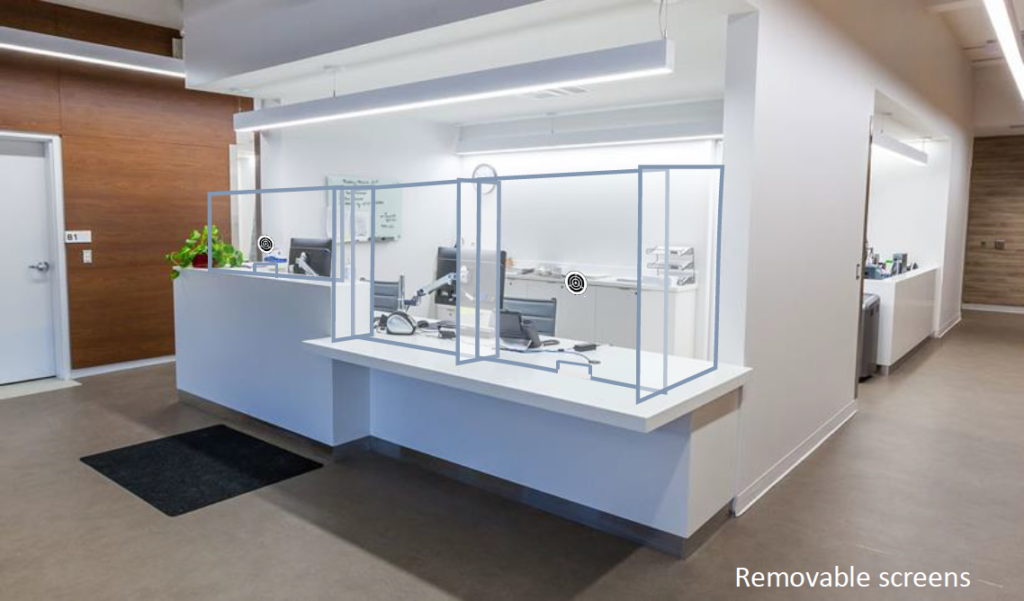 Easy to Install
The free-standing design makes it easy and quick to install.
Custom Built for Your Space
Each order is custom made to ensure a perfect fit for your facilities.
Quick Turnaround Time and Fast Shipping Available
Even though they are made to order, it is quick to cut out your custom design and to get it installed at your location since they are locally made in Canada.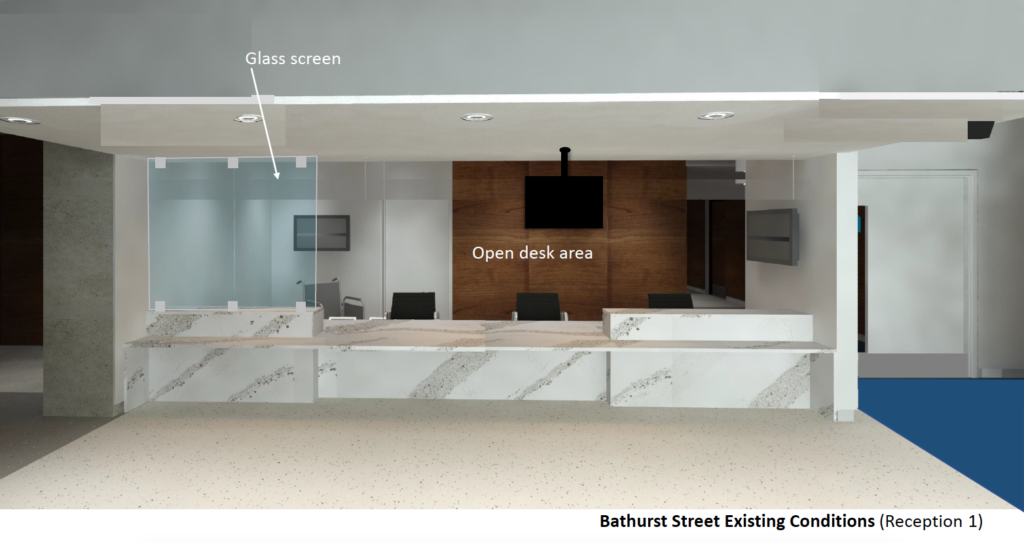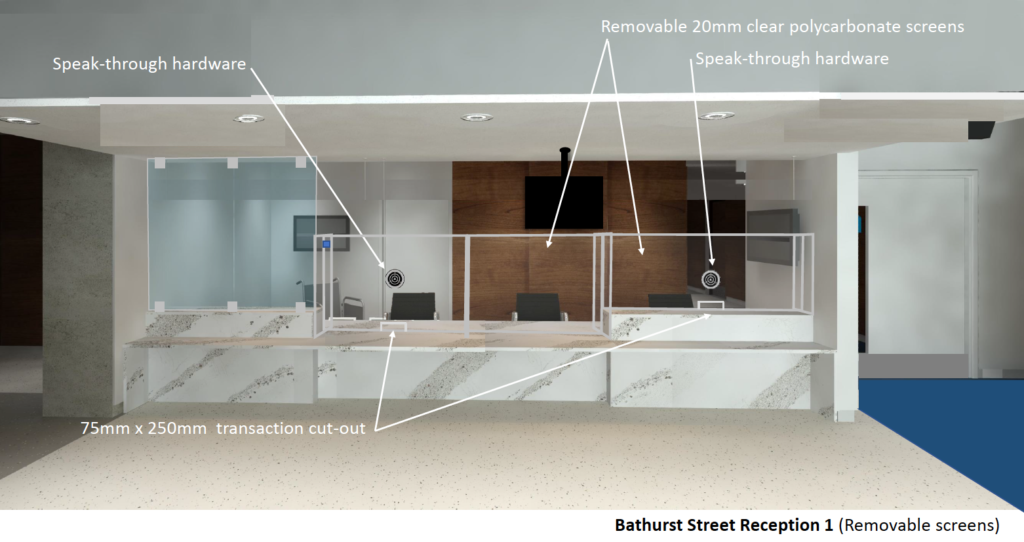 A Protective Solution Perfect for:
✓ Check-in tables
✓ Receptions
✓ Common areas
✓ Lunchrooms
✓ Open offices
✓ Pharmacies
✓ Cashiers
Customizations
Options
Cut out pass through holes/transaction cut-outs.
CRL stainless steel speak-through hardware.
Related Products or Services