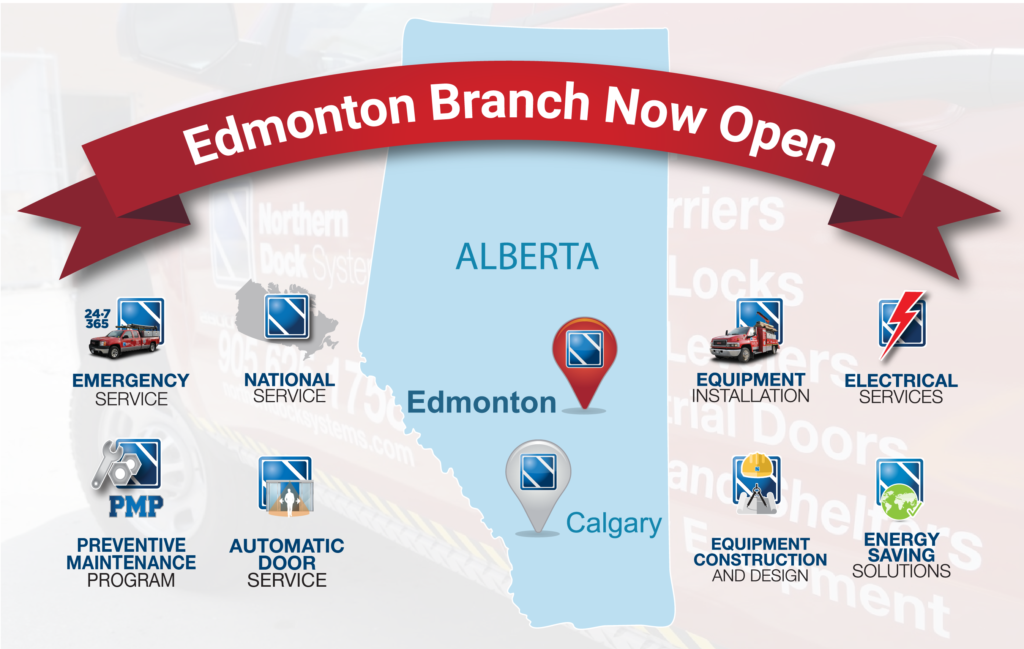 &nbsp
We're excited to announce that Northern Dock Systems is expanding once again! This week we've opened our new Edmonton branch to better serve our customers in that area.
More Trucks in Edmonton to Serve You Better
With our team of expert technicians and long-lasting equipment, we're excited to bring our entire service solutions from emergency repair, equipment installation, preventive maintenance, electrical and construction services to our Edmonton customers with this expanded service.
Decreasing Downtime and Increasing Productivity
With this new location in Edmonton we are looking to:
Improve emergency response times.
Prevent prolonged downtime.
Increase rates of first-time fixes.
Increase the number of qualified in-house trained technicians.
Have additional resource sites to warehouse common parts and new equipment.
Emergency Repair Services – Reach Us 24/7
Call us at (780) 851-9108 anytime! Our dedicated service coordinators are available 24/7 to take your call and we'll dispatch one our experienced technicians to your location as soon as possible. With our first-time fixes and faster response times we'll get your business back up and running as soon as possible.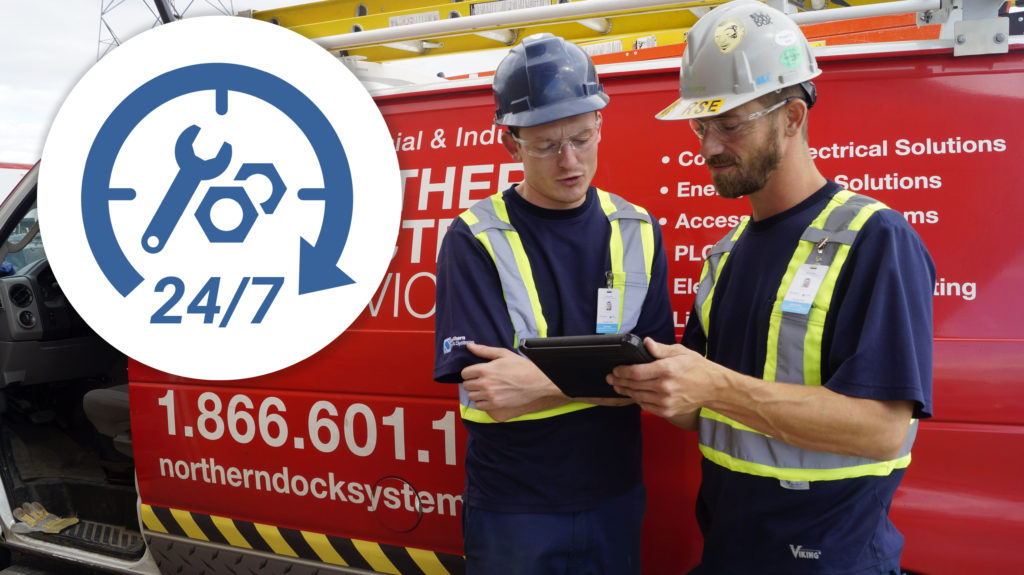 Success Stories in Alberta
Kim Sokolowski
We replaced the old head curtain on these dock seals that were letting in white light and air with a cost-effective dock-wedge head curtain.
Kim Sokolowski
NDS replaced the old worn bumpers with steel face dock bumpers to extend the lifespan of the dock seals and keep up with the high traffic.
Kim Sokolowski
We replaced the old and worn restraints with new rotating hook trailer restraints and LED lights to improve safety and prevent pinching.