New Construction and Design
From Concept to Completion
Northern Dock Systems has a dedicated construction department to turn your designs into reality. From research and design to tenders and project management, our team will recommend the right high performance industrial equipment based on your specific needs. We're more than just a dock and door company–we're a solutions-based company with national reach. We're also proud to be
recognized as a leading contributor
towards commercial energy solution programs.
Browse through our project portfolio to get an idea of the full-scale solutions we provide to our customers, including: • Maximizing energy efficiency.
• Lowering ownership costs.
• Contracting services.
• Receiving future facility support.
From Concept to Completion
Northern Dock Systems has a dedicated construction department to turn your designs into reality. From research and design to tenders and project management, our team will recommend the right high-performance industrial equipment based on your specific needs. We're more than just a dock and door company–we're a solutions-based company with national reach. We're also proud to be recognized as a leading contributor to commercial energy solution programs.
Browse through our project portfolio to get an idea of the full-scale solutions we provide to our customers, including:
Maximizing energy efficiency
Lowering ownership costs
Contracting services
Receiving future facility support
Working within your budget and schedule with fully licensed personnel
Turnkey installations
Canada-wide construction services
National Construction Portfolio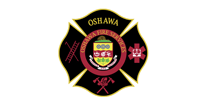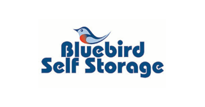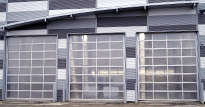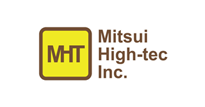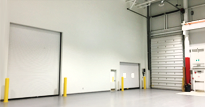 Building Partnerships with Companies
Most Utilized Products
| | | |
| --- | --- | --- |
| | | Four-Fold doors are the reliable solution for maximizing throughput and minimizing heating/cooling loss, operating at higher speeds than conventional overhead and coiling doors. Four-Fold doors open horizontally to provide a clear line-of-sight for drivers at all times. View » |
| | | |
| --- | --- | --- |
| | | Aluminum polycarbonate doors are the affordable long-term solution for high-cycle use in car dealerships, automotive service centres and select industrial applications. Customizable, aesthetic panels are up to ten times more impact-resistant than plastic. View » |
| | | |
| --- | --- | --- |
| | | The swing arm barrier gate uses a raised, programmable keypad to provide controlled entry onto any property. This barrier gate features a fully protected control cabinet and is customizable to suit your specific driveway design and functional requirements. View » |
| | | |
| --- | --- | --- |
| | | An efficient dock seal/shelter is the first step towards saving energy at any facility while preventing dust, insects, rain, snow, white light and other contaminants from infiltrating indoors. View » |
| | | |
| --- | --- | --- |
| | | Hydraulic dock levelers provide superior strength, stability and performance for demanding applications. These levelers come with Nordock's standard 20 year front hinge and full-width rear hinge, 10 year structural and 5 year lifting mechanism warranties. View » |
| | | |
| --- | --- | --- |
| | | Keep excessively warm/cold air and other contaminants out of your facility by creating a strong environmental separation. Increase safety by inhibiting moisture build-up on floors and by providing a clear line-of-sight through any doorway. View » |