Happy Food Safety Week! During this week, we wanted to pass on three food safety tips that can help you out.
Food Safety Tip #1
Seal Up Against Pests, Vermin and White Light When Your Doors are Closed
"All external windows, ventilation openings, doors, and other openings shall be effectively sealed when closed, and proofed against dust, vermin, and other pests."
– SQF Institute – Food Safety Code: Food Manufacturing, Edition 9
The Solution – Rodent-Proof Weather Seal and Stripping to Stop White Light
Seal up around your doors and docks with rodent-proof weather seal and stripping. Our Xcluder weather seal offers four layers of protection against dust, rodents, vermin and other pests. A seal system that uses a combination brush, rubber, stainless-steel screen and stainless-steel wool fibres ensures that no rodent or pest can enter your building.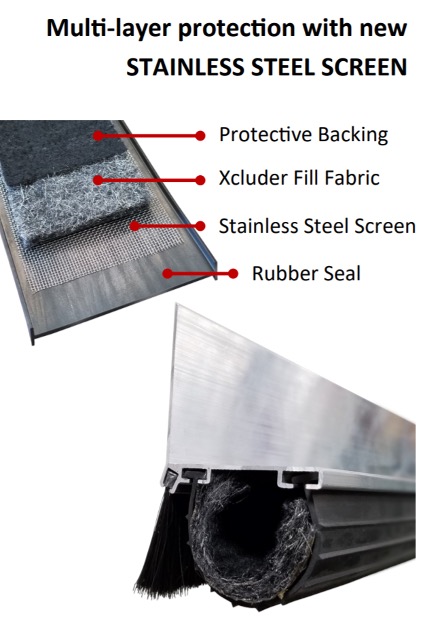 Food Safety Tip #2
Seal Up Against Pests When Your Doors are Open
We you open your doors, similarly when they are closed, make sure they are properly sealed against pests and contamination.
Please feel free to reach out to us to complete your food safety plan.