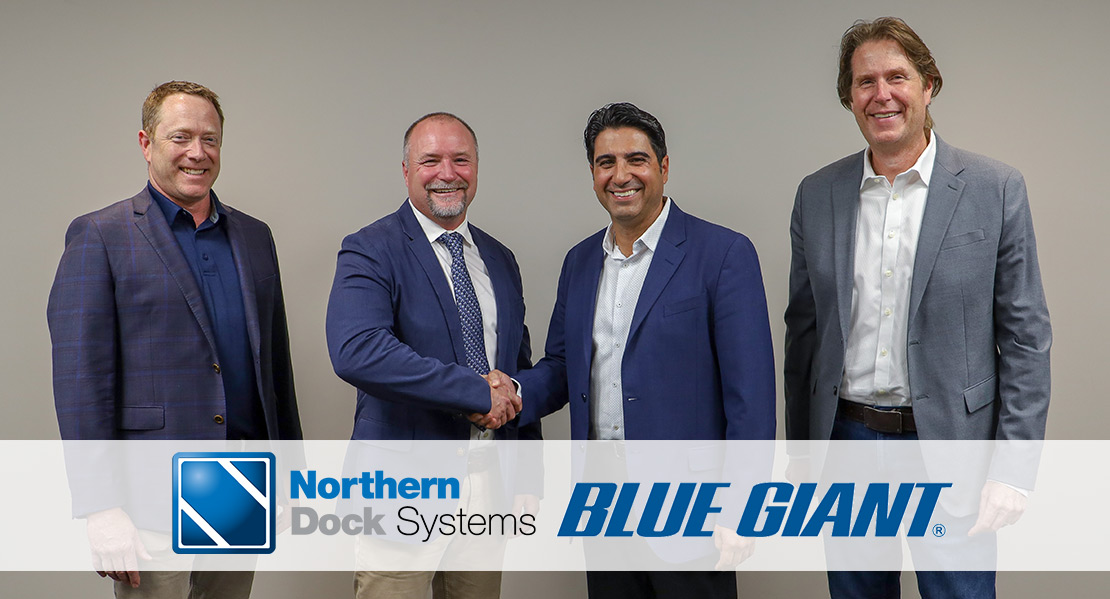 July 18, 2022
Northern Dock Systems is excited to announce our exclusive Canadian partnership with Blue Giant Equipment Corporation. Northern Dock Systems is a nationwide industry leader in the sales and service of dock levelers, seals, shelters, industrial doors, overhead doors, high-speed doors, HVLS fans and air curtains.  
"Northern Dock Systems' core values surrounding safety and productivity match well with what we believe here at Blue Giant. Their years of experience and success will complement us well, and this partnership will allow us to further enhance our ability to provide a complete, quality loading dock solution" said Jeff Miller, the Vice-President of Sales, and Marketing at Blue Giant.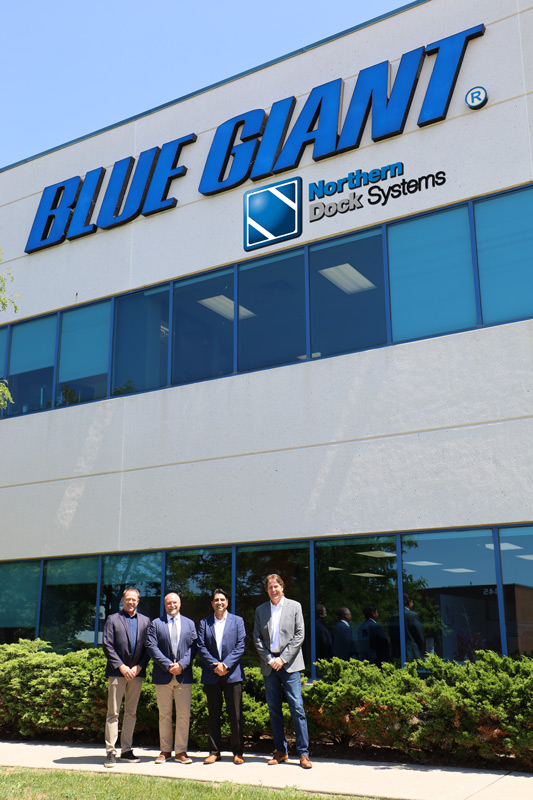 While Kirby Moore, President of Northern Dock Systems, had this to say "We are excited to offer Blue Giant's full product lineup. After visiting Blue Giant's manufacturing facility, we saw firsthand their dedication to high-quality and durable loading dock equipment. We were impressed with their robotic welding, state-of-the-art PowderCoat process and their constant drive for improvement and new innovations. As a result, we are confident that their equipment will meet our customers' high standards."
Northern Dock Systems and Blue Giant together, are committed to providing our customers with outstanding equipment, solutions and support. For more information on our product solutions please visit www.northerdocksystems.com or www.bluegiant.com.
&nbsp

About Northern Dock Systems
For over 20 years, Northern Dock Systems has partnered with its customers to offer expert consulting advice geared towards developing strategic and highly customized full-scale solutions to ensure the best customer satisfaction. An industry leader in the 24/7 repair services, preventive maintenance, new equipment installation, equipment construction and design for all types of loading dock equipment and doors. With locations across Canada, they can service both large and small businesses from coast-to-coast. For more information visit https://www.northerndocksystems.com/ or call 1 (866) 601-1758 
&nbsp

About Blue Giant
For over 58 years, Blue Giant Equipment has been the premier solutions provider of safe, effective, and innovative loading docks and material handling equipment, including dock levelers, industrial trucks, vehicle restraints, scissor lift tables, touch controls, dock and door guards, seals, and shelters, and HVLS fans. For more information, visit https://www.bluegiant.com/