Company: Autocom Manufacturing
Province: Ontario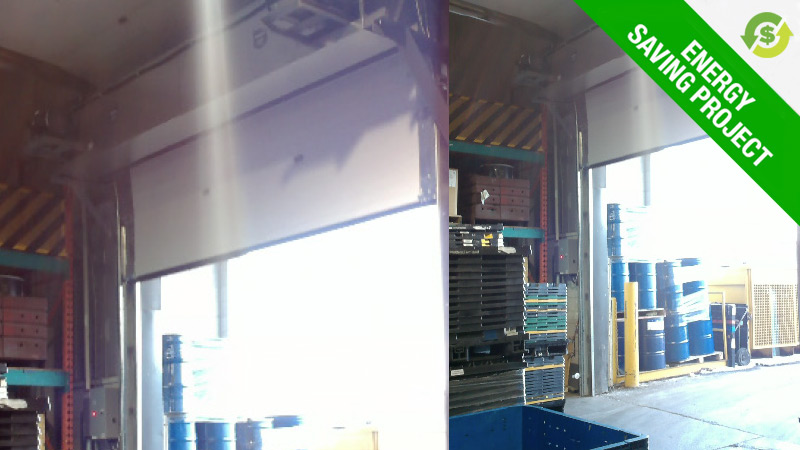 "This Air Barrier has enabled us to not only save energy due to reduced heating costs but it has increased the morale of the staff working in the immediate vicinity of the loading dock the air barrier is fitted to."
– AUTOCOM MANUFACTURING – Maintenance Manager
THE CHALLENGE
Autocom Manufacturing's existing ground level rolling steel door was operating very slowly and offered very little R-value. Since the location demanded high use, the customer was experiencing tremendous heat loss and was even considering an Air-Lock building expansion to keep the cold wind from entering the facility.
OUR SOLUTION
Northern Dock Systems installed an insulated sectional door combined with a Stealth High-Speed Door Operator. Replacing the door improved the opening and closing speed from 6" per second to 18" per second. In addition, we included an Enershield Air Barrier above the door, which was interlocked with the door. This allowed the Air Barrier to turn on as soon as the "open" button was pressed for the door.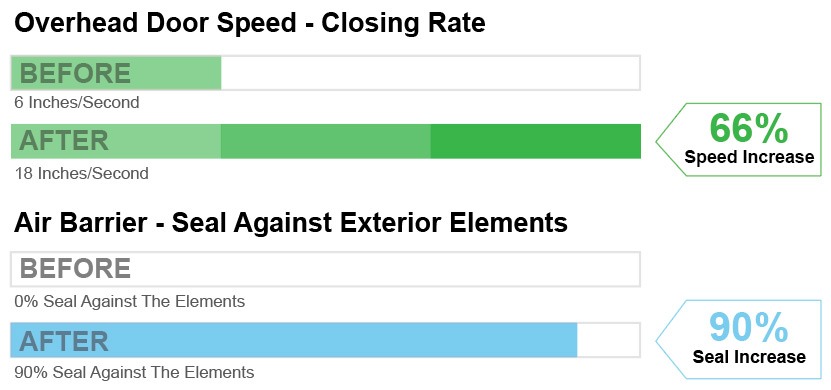 The Air Barrier, which creates an invisible shield of air, separated the outside environment from the one inside, which also allowing unobstructed access through the entrance. The end result was a happy customer whose employees are more comfortable, whose environment is more efficient and safe, and who is making impressive energy savings.