Custom Pharmaceutical Doors Offer Clean Results.
Project Specs: Pharmaceutical Product Manufacturer in Brampton, Ontario
Products: ISO 415 Roll High Speed Doors, Paired Swing Operators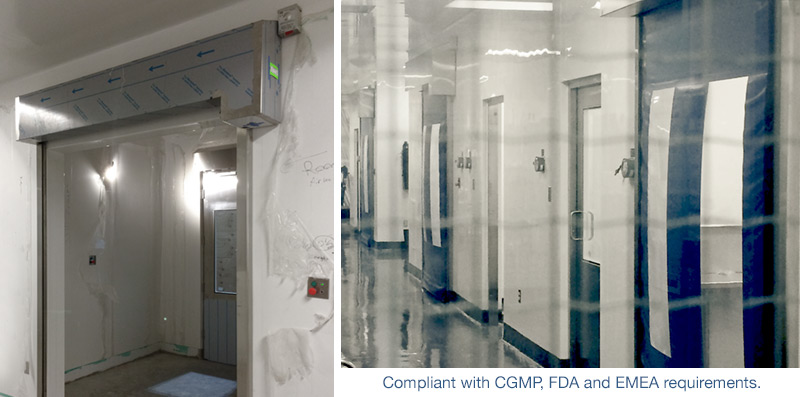 A Clean and Custom Objective
With three unique small rooms for storing raw materials required for use in the production process – our team was able to provide an environment to secure airtight rooms to prevent any contaminants from entering during material transportation.
Our Solutions Are Airtight
Custom pharmaceutical door entrances were built using high speed doors and an LED communication solution. Linked to both doors, employees can now safely and efficiently move in and out without allowing contaminates into the room.
Powered stainless steel double man doors with ASI 415 ISO high speed clean room doors provide help provide an
airtight environment perfect for the pharmaceutical industry. Compliant with CGMP, FDA and EMEA requirements, these doors use minimal moving parts, no pulleys, springs, straps or wind ribs.
The automated procedure using lights in combination to high quality doors provides reassurance to the company by eliminating human error from employees.