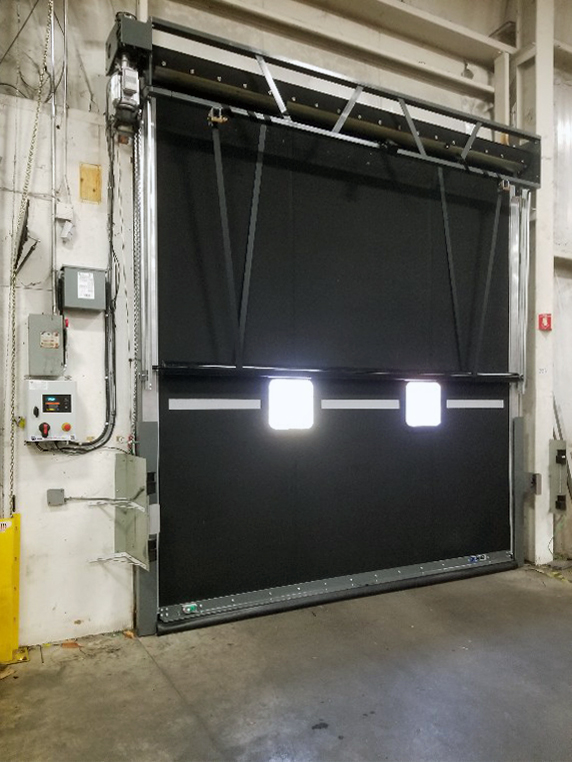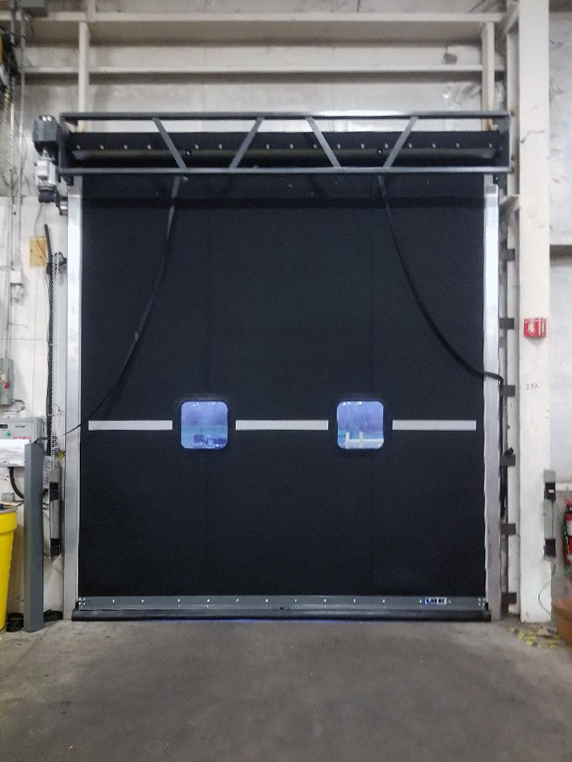 The existing fabric door at this distribution center in Grimsby was bowing into the opening. As a result, the fabric door was tripping the safeties causing the door to stay open. Moreover, the fabric was tearing and constant service calls were being made to keep this position operational. This customer needed a high-speed door that was more robust and could handle the high wind loads.
Northern Dock Systems supplied and installed a heavy-duty high cycle rubber door. This rubber door is more robust than the previous door and the high-speed springless system is able to keep up with the high demands of this facility. Moreover, the customer has already noticed the door can handle the high wind loads in the area. Even on very windy days, the door stays in position.
Furthermore, the door was fitted with a fully customizable control panel including a timer to close after 10 seconds to keep out the elements and Falcon motion sensors to detect approaching or departing vehicles.
The new door is great! Your team did a very good job with the installation.
Location:
Grimsby, Ontario