Once your project has been completed, equipment training is one of many continuing services offered by Northern Dock Systems.
Learn from the experts with equipment training for your entire team.
We can train your staff on the safe operation and highlight recommended maintenance for any products sold by Northern Dock Systems.
• Trailer Restraints
• Dock Levelers
• HVLS Fans
• Overhead door operators
• Dock communication systems
• Doors and Gates
• Lifting Products
• And more…
Once your order is processed, contact your project manager or our head office to arrange a training time.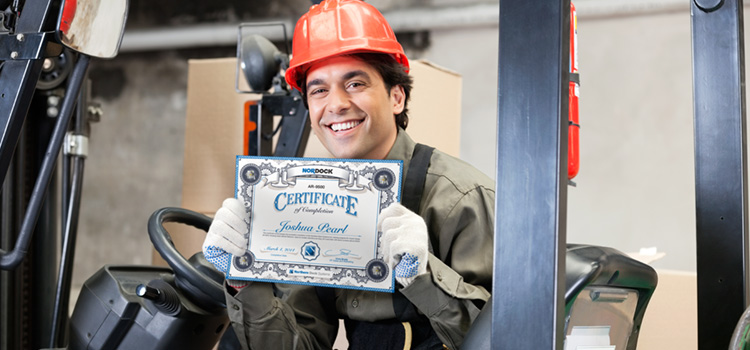 Commonly Asked Questions:
How can we arrange training on our new equipment?
Training can be scheduled  by contacting your locate sales rep by phone or by contacting us today on our website.
What will occur during on-site training?
Your trainer will review your equipment in depth and outline operating procedures, safety protocols and correct maintenance schedules. In addition you will also learn how your equipment works together with existing warehouse items to streamline processes and procedures.
Can we train in your Mississauga showroom?
Yes, we are willing to accommodate visitors in our showroom pending product availability. To optimize your time, we would recommend training at your location to ensure all employees are familiar with how equipment interacts with your custom applications.
Will trained employees gain a certificate?
Yes, all trained employees that complete the entire training session will obtain a certificate of completion from Northern Dock Systems for the item(s).