HVLS Fans improve sports facilities by providing a positive impact on players and employees with air movement.
Company: Downsview Park
Province: Ontario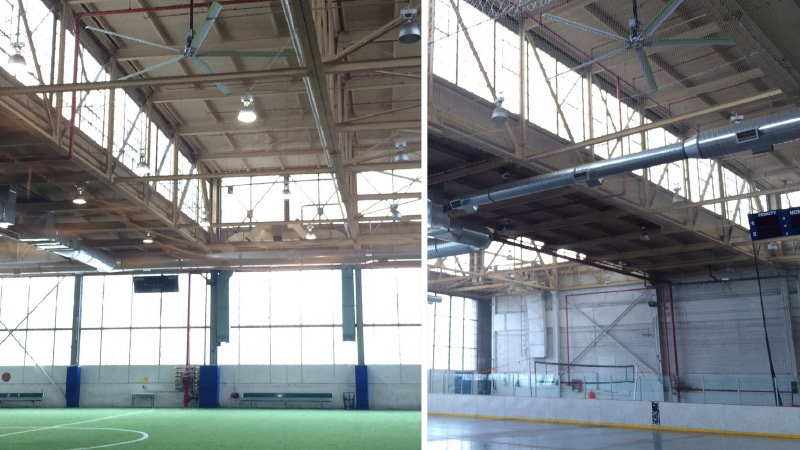 THEIR CHALLENGE
Downsview park has lots of sports to offer the public and athletic teams including basketball, volleyball, hockey and soccer.
The heating costs in the winter are very high given the 35' height of the ceilings and the heat in the summer makes playing sports indoors on hot days very difficult.
OUR SOLUTION
After visiting and reviewing Downsview's needs, we worked with our internal teams to identify the best locations to install HVLS Fans. Here we installed 2 fans in the "Hoop Dome", 1 fan in the "Ball Hockey" area and 5 fans in the "Soccer" area of "The Hangar" at Downsview Park.
The strategic placement of the fans in the sport facility now creates an evaporative cooling affecting for the players while turning over air in the winter months to reduce overall energy consumption.
This combination provides year round improvements by reducing costs and increasing comfort.