Seal around the doors to create a safer environment free of outside infiltration with STC Compression Seals and Rain-Shields.

Company: Magna Dortec
City: Newmarket, Ontario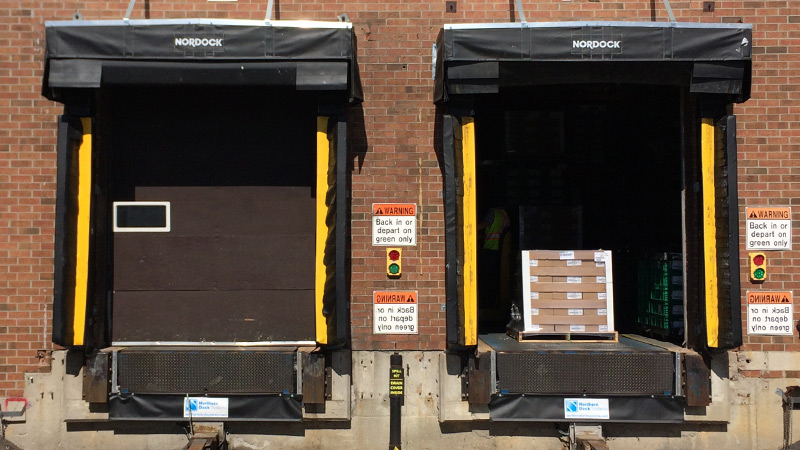 THE CHALLENGE
Having constant issues caused by existing inflatable dock seals ripping, Magna Dortec needed a dependable solution to create a full seal around trailers during loading and offloading.
Due to damage, the seals were constantly leaking in cold air, rain and snow into the building throughout the day. This caused multiple complaints from staff and also created a safety risk due to slippery areas and drafts.
These concerns were so massive that they affected staff located farther away in the production areas, not only shipping areas.
OUR SOLUTION
Northern Dock Systems equipped five receiving docks with the Nordock Rain-Shield and STC Trailer Door Gap Compression Seals.
The Nordock STC Compression Seals are designed to form a tight seal against the trailer doors to provide effective protection for personnel and cargo while loading and off-loading trailers. Combined with the Nordock Rain-Shield Top Seal, they can now ensure the correct seal is created on the decline approach ensuring no water, snow or cold air will leak in through the top of the dock seal.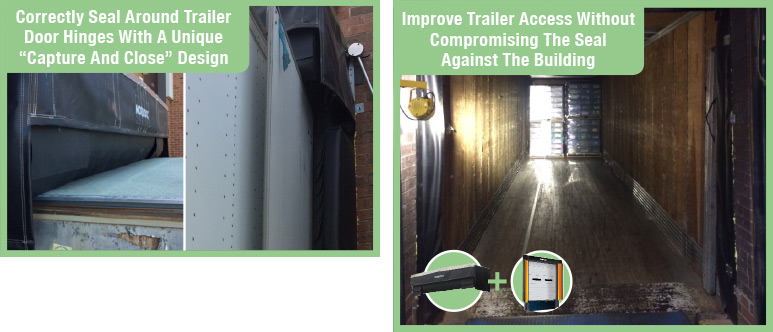 With a complete seal around the doors, Magna Dortec has created a safer environment free of outside infiltration. The exterior doors are now acting as a defense against outside elements including insects, moisture, drafts and temperature changes.