&nbsp
Last week hundreds of doctors, scientists, engineers and experts submitted a letter asking for Canada to take stronger action against the airborne spread of COVID-19.
Canadians have reduced the spread on physical surfaces by disinfecting surfaces, wearing masks, frequent hand washing and not touching our faces. However "With winter upon us, our activities are moving indoors and it is therefore imperative that workplaces, public institutions and individuals understand the risk of aerosol transmission as well as the actions that can be taken to combat it".
As a result, the Public Health Agency of Canada "advises Canadians to avoid the three c's: closed spaces with poor ventilation, crowded places with many people and close faces, such as close-up conversations."
But, avoiding and fixing closed spaces with poor ventilation can be a tough task. For instance, "We know that many workplaces, buildings and residences in our communities have substandard ventilation" according to this letter submitted by the doctors and scientists. Furthermore, with the cold winter weather here, we can no longer improve poor ventilation in these spaces by opening a window.
However, you have no need to fear as we have solutions that can improve ventilation, air quality and remove airborne viruses from the air in workplaces and buildings. Look below at the JADE and EcoAir to keep yourself and your workers safe this winter from airborne diseases.
Be sure to read the full article and letter on CBC's website: https://www.cbc.ca/news/canada/ottawa/aerosols-covid-19-letter-doctors-1.5861062
JADE UV Air Purifier
Each unit treats the air with a 6-Stage sterilization process and will cover up to 850 square feet.
EcoAir MERV-13 Air Filtration System
Do you have a space that's too large for the JADE such as a warehouse, plant, garage or loading dock?
This washable MERV 13 air filtration system removes sand, soot, insect debris, pollen, mould, metallurgical fumes, oil smoke and viruses from the air in spaces up to 40,000 square feet. It cleans the air to make it easier for you to breathe.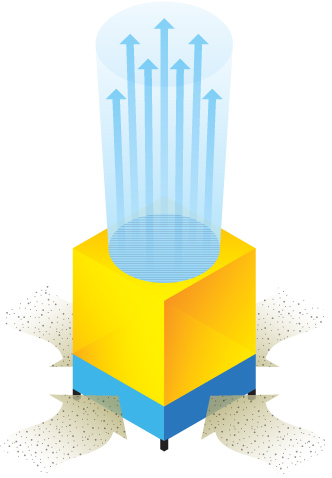 https://www.northerndocksystems.com/hvls-fans-air-filtration-systems/air-filtration-ecoair/
This filtration system is going to be crucial in the winter months, not only because it can clean the air of these respiratory droplets and aerosols but it can decrease your heating costs by 20-40%. The EcoAir also works as a destratification fan equalize temperatures from floor to ceiling and minimizes heat recovery to only a few seconds when doors are opened.
Keep your workers comfortable, warm and healthy during this upcoming cold winter and flu season.
Contact Us to Find Your COVID-19 Solution Today