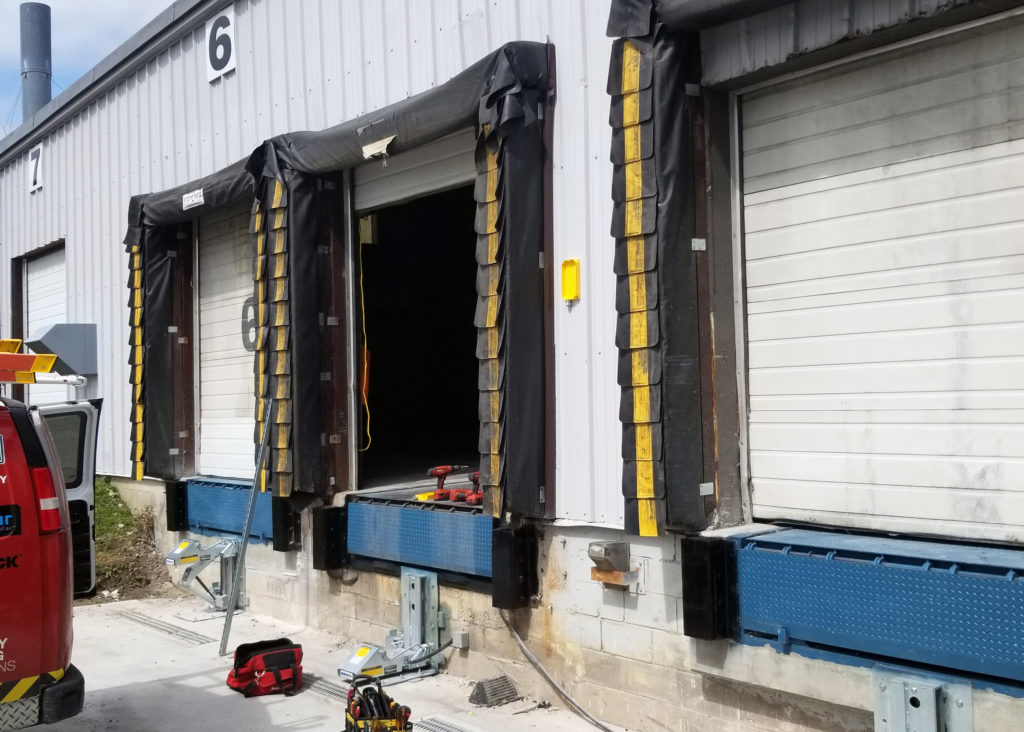 Project Overview
This manufacturing plant in Port Hope was looking to increase their productivity and safety at their facility.
Positions 4 and 6 did not have dock levelers, which limited the use of these docks at this busy facility. That is why the client contacted us to install two pour in pan dock levelers. With help from our construction team, we added two heavy-duty hydraulic dock levelers so these positions can be safely used by a variety of trucks to increase their operational efficiency.
This manufacturing plant was also looking to increase safety for their forklift drivers by installing mechanical vehicle restraints at every loading dock position. These truck locks are easy to use, prevent trailer creep from happening and keeps everyone safe by preventing accidents.
Location:
Port Hope, Ontario