209V/209D Rigid Commercial Exterior Door

• Energy-efficient: Rugged, weathertight gaskets seal out the elements and high-speed operation lessens air exchange.
• Reduced long-term maintenance costs: Patent-pending no metal-to-metal contact design reduces wear and operates quietly.
• Limited clearance: Tailored side guides and a curved panel profile rolls into a compact drum for areas with limited clearance.
• Durability: Electric direct drive operator is designed for speed and long life while rigid anodized aluminum framed slats use clear polycarbonate windows.
• High speed: With open speeds of up to 80″/sec, both rigid commercial exterior door models provide the ideal energy-efficient solution for high-traffic areas.
Aesthetic rigid commercial exterior door models
The high-speed Apex 209V and Dura 209D rigid commercial exterior door models incorporate weathertight gaskets and a digital display with self diagnostics for outstanding performance. Their patent-pending, no metal-to-metal contact design is intended for quiet operation while reducing wear and preserving the clarity of each vision panel.
In addition, these rigid commercial exterior doors are ideal for applications with limited clearance, using tailored side guides and a curved panel profile that rolls into a compact drum.
Unlike other doors on the market today, the 209V and 209D commercial exterior door models use no roller wheels, belts, pulleys, springs, hinges or other high-wear parts that require replacing, significantly cutting down on long-term maintenance costs.
Activation Method
The most important aspect of any door project is deciding on your activation method to:
✓ Prevent the door from being hit
✓ Prevent the door from hitting people
✓ Extend the life of the door
✓ Improve productivity
✓ Decrease downtime and maintenance
✓ Save energy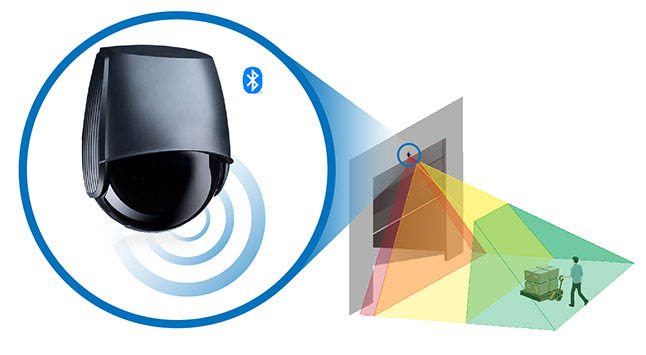 &nbsp
Motion, presence and safety all in one. These sensors can be set to open for only incoming pedestrian or forklift traffic. Speed up workflows by installing or retrofitting dock, industrial, pedestrian and entrance doors with automatic motion sensors. View »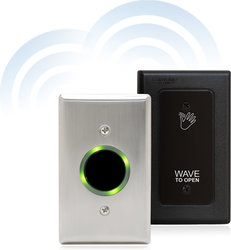 &nbsp
Prevent cross-contamination by never having to touch a door to open it. Install or retrofit dock, industrial and pedestrian doors with touchless wave sensors. View »
Models
Apex 209V

The Apex 209V is a high-speed rigid exterior door that incorporates full-width vision panels to maintain a clear line-of-sight through the doorway even while the door remains closed.

Dura 209D

The high-speed Dura 209D complements the 209V model, outputting the same performance with a different aesthetic appeal (i.e., reduced or no vision panels).
Model Comparison Chart
Apex 209V
Dura 209D
Door size

Up to 20'x16'

Vision panel
Full-width, all vision panels
None or reduced number of vision panels
Motor

3 hp

Enclosure

NEMA-4

Panel construction

Rigid anodized aluminum

Performance features

Wireless UL325 reversing edge for instant stop/reverse and send/receive reversing photo-eye
Customizations
Light curtain.
Activation devices: pull cord, single push-button, additional photo-eyes, radio control, loop detector, pre-announce to close kit (light or alarm or light/alarm combo), motion detector, or LED light bar.
Adjustable time delay close with auto close feature.
Window slats in four-slat increments (custom configurations available).
Operator and barrel shrouds.
Custom colours.
Warranty
• 1 year limited.
Related Products or Services