HVLS fans help regulate and equalize temperatures in this computer mainframe assembly centre.
Company: CDI Computers
Province: Ontario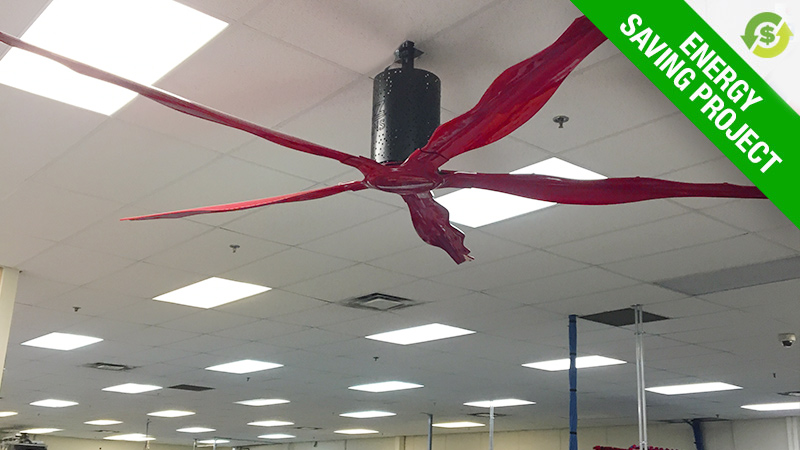 THE CHALLENGE
This computer mainframe assembly area needed to maintain a consistent 63-degree temperature throughout the 4,000 sqft space.
Instead of fluctuating the HVAC cooling system, a more reliable solution was needed to maintain production temperatures.
THE SOLUTION
Northern Dock Systems was able to access the area and create a viable solution using two 10 foot HVLS Jazz Fans.
Suspended from the roof, drop tubes were then utilized to lower the Jazz Fans to a precise 12′ distance, just below the drop ceiling.
While in use, Jazz Fans are able to redistribute the air evenly throughout the 4,000 sq/ft assembly area – helping to maintain the 63-degree temperature requirement.
With less stress on the HVAC system, CDI Computers received an energy rebate of over $1,800 and will save an estimated $1,350 a year off their natural gas bills.