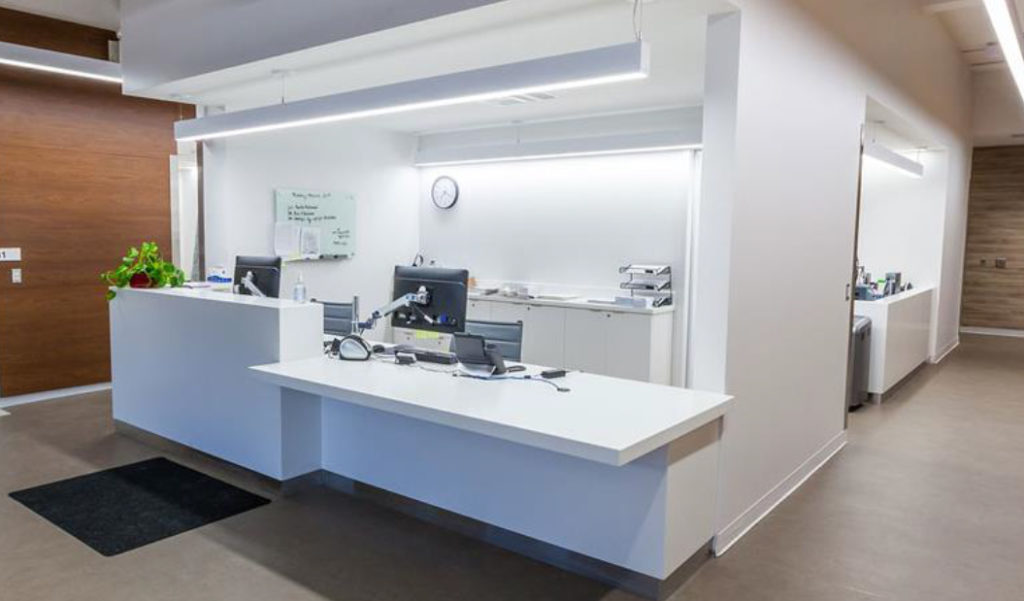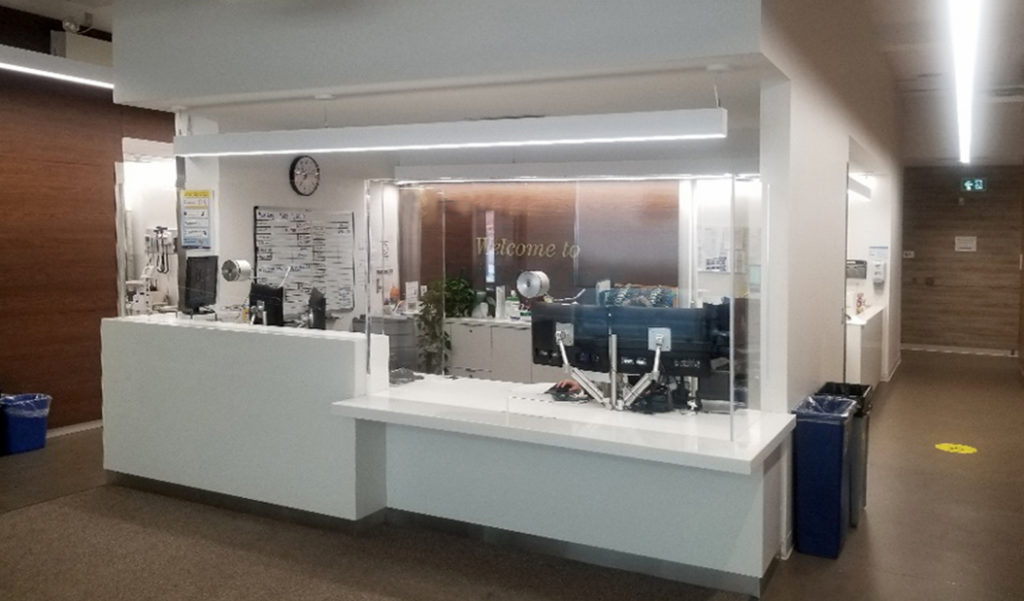 Project Overview
Working collaboratively with a local architect, Northern Dock Systems executed the supply and installation of a custom plexiglass barrier system for a high use, high traffic health care facility to keep everyone safe and protect during the COVID-19 pandemic.
This plexiglass safety barrier provided separation between staff and patients, to reassure and give everyone peace of mind that they are safe during a troubling time. In addition, the battery-powered electronic talk through devices allowed for easy and clear communication while keeping all users protected from exposure to harmful particulates.
The integrated unit was built to the architectural specs provided and is completely self-supporting. It does not require any physical attachment to the existing counter or adjacent walls, giving the owner the versatility to remove the divider in the future.
The crystal clear plexiglass is easy to clean and maintain.
Location:
Toronto, Ontario