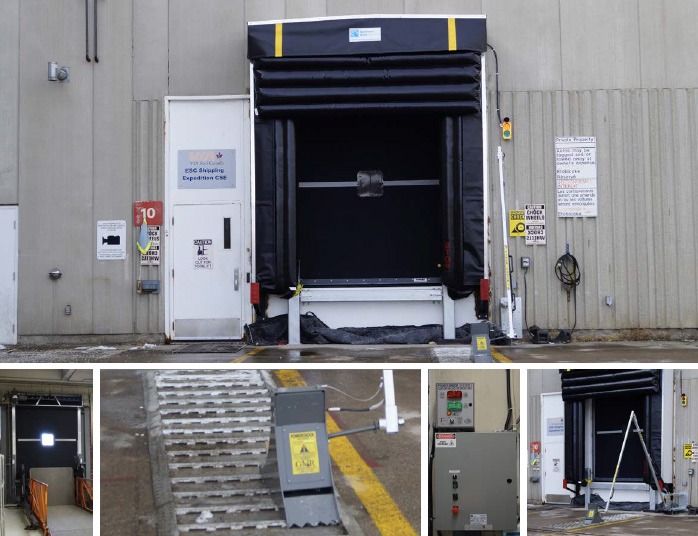 Address: 50 Drummond Street, Toronto, Ontario
Architect: SNC-LAVALIN
Contractor: Centrecon Inc.
Completed: March 2017
Equipment Provided: TNR HDC Rubber Doors, GMR Power Chock 5, Inflatable Truck Shelter c/w Full System Interlock
Description: Northern Dock Systems supplied a fully interlocked control system allowing VIA to simplify their operations and maximize energy efficiency by installing high-speed doors and improving the seal around the trailer. Facilitated by Northern Dock Systems, VIA Rail qualified and received a lump sum energy incentive from Enbridge totalling $2,348.70 and can expect to save an estimated $5,782.00/year in gas costs.