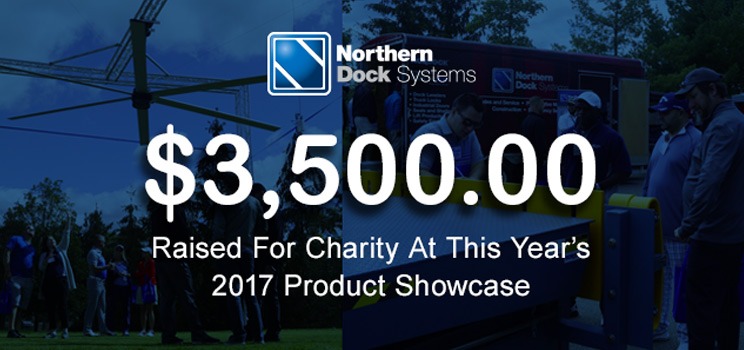 Northern Dock Systems is honoured to announce that they have raised over $3,500 at this years annual Product Showcase and customer appreciation event held on Aug 28, 2017.
This year's event was held in Georgetown Ontario and saw over 170 customers attend the two hour product showcase with over 15 product stations.
With over $3,500 raised for Presidents Choice Children's Charity, funds were raised through a 50/50 draw and a competitive putting challenge. All donations collected were matched by Northern Dock Systems giving a total exceeding $3,500 once combined.
For those unable to attend and still looking to contribute to the Presidents Choice Children's Charity – you can find out more information here.
Anyone looking to learn more about the products on display and attending next year's event, please contact us or speak to your project manager.