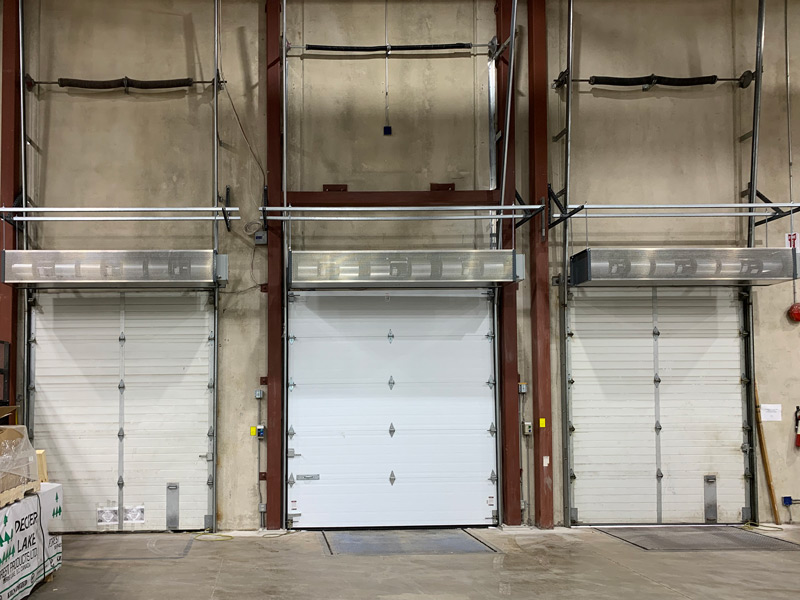 This automotive dealership in Markham was having a lot of air infiltration during loading and unloading of their cars and materials. During the winter, cold drafts would enter through the open doors causing workers to complain. While in the summer month, the open doors would heat up the loading dock area causing the need for frequent heat breaks. 
After reaching out to Northern Dock Systems, we suggested air curtains on five of their dock doors and one of their drive-in doors to seal in the openings. Air curtains seal off 90% of outside air to keep warm or cold air out of this automotive facility. As a result, inside temperatures are now comfortable for workers and reduce the work hours lost from heat stress breaks and exposure to cold drafts. 
In addition to keeping staff comfortable, Northern Dock Systems was able to get a
one-time energy rebate of $16,487.06. Furthermore, with the energy savings, this automotive dealership is on track to get a return on investment for their air curtains in under two years. On average air curtains save 15-20 units of energy for every one unit consumed. 
&nbsp
One-Time Energy Rebate for Air Curtain

Discover Your Energy Rebates, Annual Savings and ROI
Get energy rebates in select areas of Ontario, Alberta and BC. Contact us today to begin the process! We'll calculate your one-time energy rebate, ongoing energy savings and return on investment.
Location:
Markham, Ontario