&nbsp
COVID-19 has drastically changed the landscape of our workplaces and how we go to work. We're concerned about how Canadians will move through this upcoming winter with COVID-19 and flu season specifically. Last week, the Public Health Agency of Canada updated it's guidance as it relates to transmission:
"SARS-CoV-2, the virus that causes COVID-19, spreads from an infected person to others through respiratory droplets and aerosols created when an infected person coughs, sneezes, sings, shouts, or talks,"
Please see the complete update below:
https://www.cbc.ca/news/health/coronavirus-canada-aerosol-transmission-covid-19-1.5789906
The mention of "aerosols" is particularly worrisome and is no doubt on the minds of those working in interior spaces.
However, we have solutions that can help clean the air of these respiratory droplets and aerosols; our JADE Air Purifiers and EcoAir MERV-13 Air Filtration Systems.
JADE UV Air Purifier
Each unit treats the air with a 6-Stage sterilization process and will cover up to 850 square feet.
EcoAir MERV-13 Air Filtration System
Do you have a space that's too large for the JADE such as a warehouse, plant, garage or loading dock?
This washable MERV 13 air filtration system removes sand, soot, insect debris, pollen, mould, metallurgical fumes, oil smoke and viruses from the air in spaces up to 40,000 square feet. It cleans the air to make it easier for you to breathe.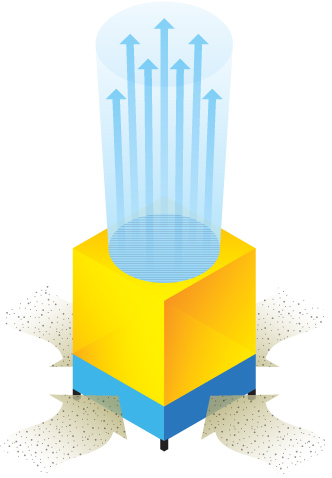 https://www.northerndocksystems.com/hvls-fans-air-filtration-systems/air-filtration-ecoair/
This filtration system is going to be crucial in the winter months, not only because it can clean the air of these respiratory droplets and aerosols but it can decrease your heating costs by 20-40%. The EcoAir also works as a destratification fan equalize temperatures from floor to ceiling and minimizes heat recovery to only a few seconds when doors are opened.
Keep your workers comfortable, warm and healthy during this upcoming cold winter and flu season.
Contact Us to Find Your COVID-19 Solution Today