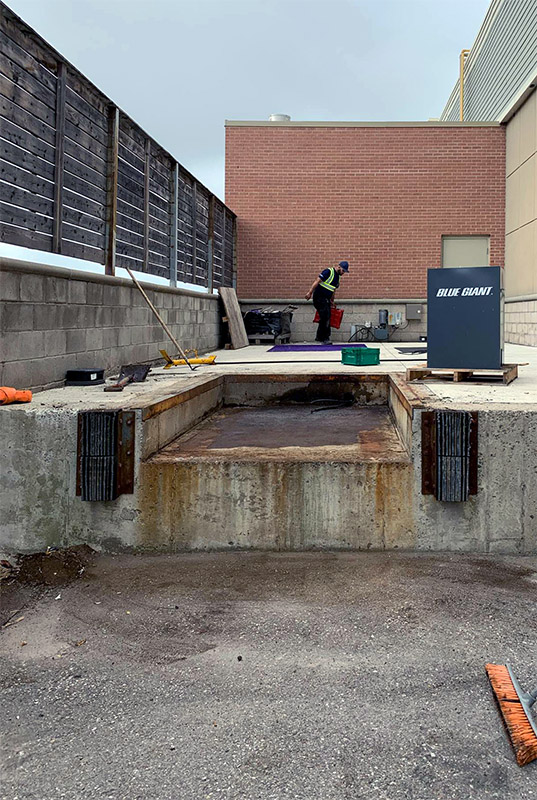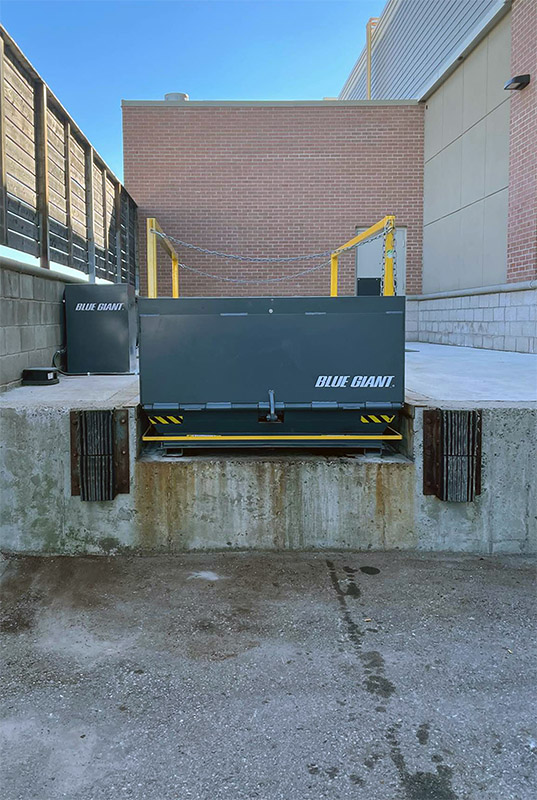 Project Overview
This retail store in a strip mall in Bolton Ontario had an old dock lift table that rotted and rusted. As a result, the lift would constantly get stuck in the up position because of the corrosion. Therefore they had to make a service call to Northern Dock Systems to lower the lift stuck in the up position.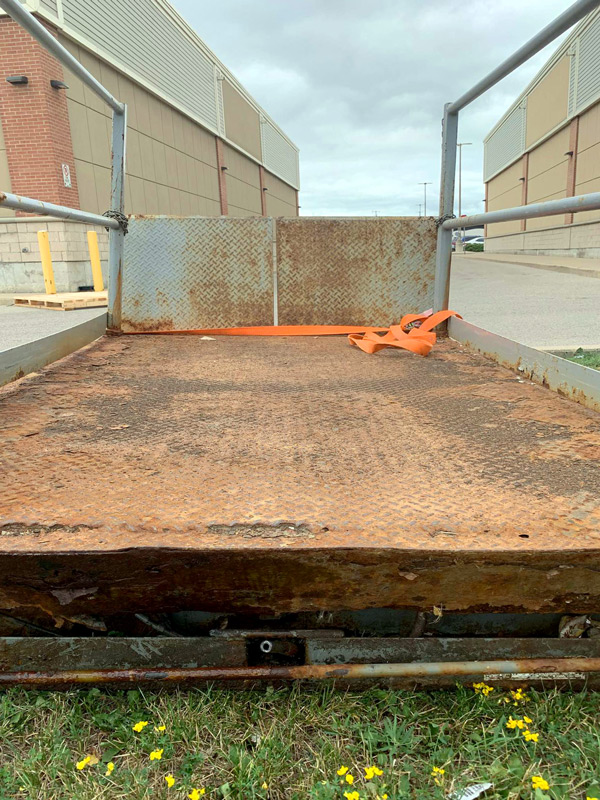 An Unsafe Rotting Dock Lift Table
After inspecting the dock table lift, our technicians determined that a new lift was needed because of the constant service calls and it was unsafe to operate. The side safety rails had rotted and were no longer not safe. If anyone had leaned up against the rails, they could have collapsed.In addition, the split lip was cumbersome to lower onto a truck trailer and return the chain to the safety rail. Finally with the dock getting constantly stuck in the up position, it made the most sense to replace it.
Relocating Controls for Easy Operation
Our Equipment Installation and Electrical Services teams worked together to replace this rusted dock lift table with a new one. Originally the controls were in two separate rooms far away from the dock lift, making it unwieldy to use. So our electricians relocated the electrical and controls to make it easier to use. The staff loved that the controls were much closer and not 25ft away.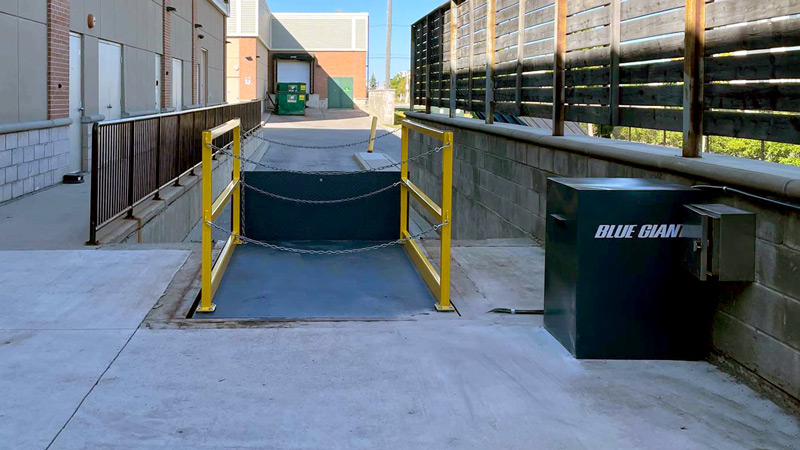 Safety is Our First Priority
Featuring easier operation, the new dock lift table is much safer to operate. Staff members no longer have to manually lift and lower the lip, as this lift table has a lip assist spring to save their backs. Additionally the single lip design, saves time from having to lower the previous split lip one at a time.
Rust Resistant and Anti-Slip Powder Coat
The Blue Giant powder coat finish provides a long-lasting and rust-resistant finish and colour. It is available in anti-slip blue, black, grey and yellow.
Furthermore, the deck of the lift table has an anti-slip coating for additional safety. Staff members no longer have to worry about slips and falls from a slippery surface.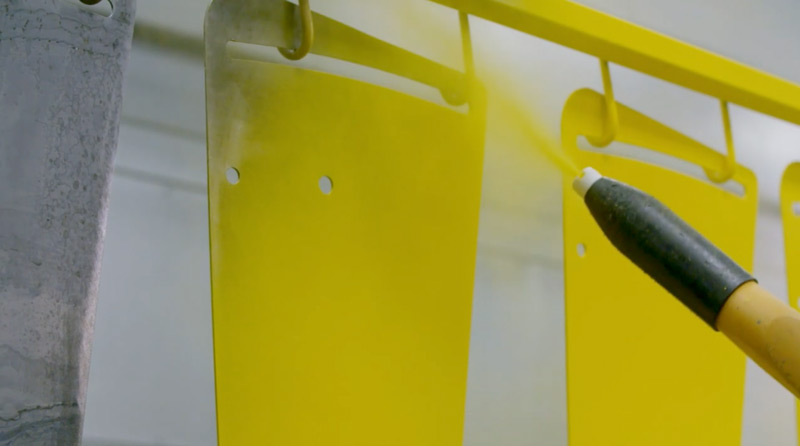 Happy Staff and Long Lasting Dock Lift
Overall the staff members at these retail stores in Bolton are happy because this new dock lift is easier and safer to use than the old rotting one. While the cover for the hydraulic pump and electrical box prevents exposure to elements and will prevent it from rusting out for years to come.
Location:
Bolton, Ontario