Northern Dock Systems had the honour of showcasing energy saving ideas again this year during the Linamar Conservation Symposium in Guelph.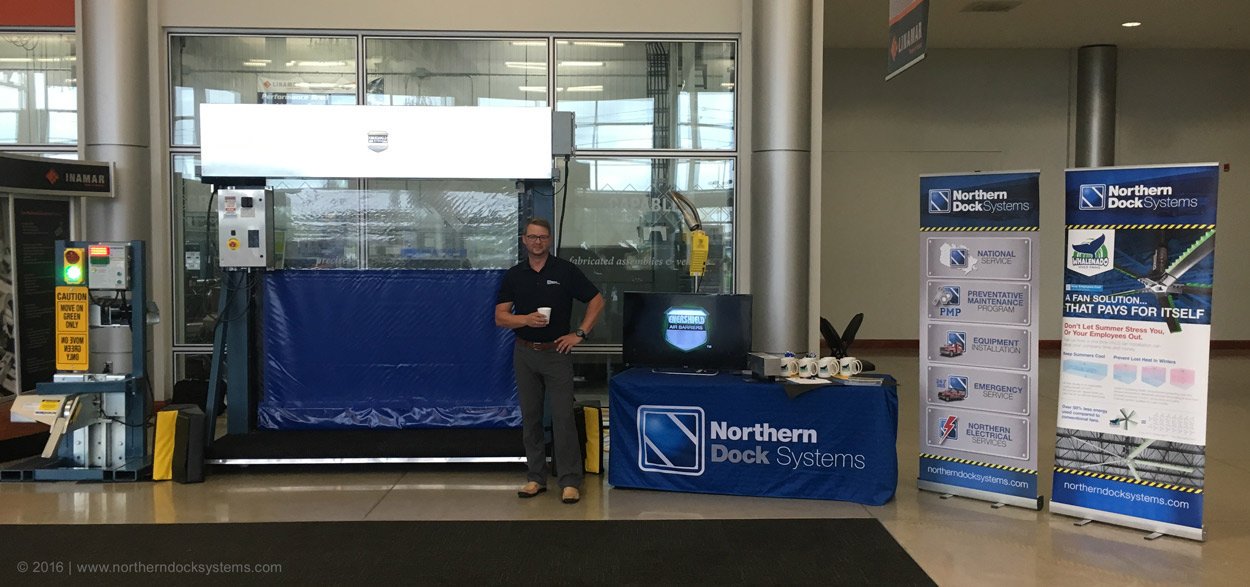 This year, we focused on how different facilities could improve by using innovative energy savings products. From saving up to 30% off their heating bills with HVLS fans to closing open doorways by 90% with Air Barriers – we had options for everyone.
Working closely with Union Gas customers, Northern Dock Systems has learned the best ways to help companies reach their targets for lowering energy consumption and reducing their carbon footprint.
Interested in learning how your company could reduce energy use? Contact us today.