The most important piece of equipment for any loading dock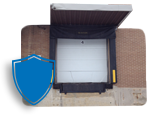 Protects
Buildings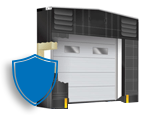 Protects
Dock Seals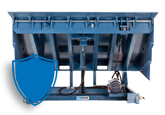 Protects
Dock Levelers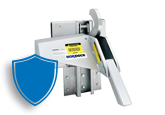 Protects
Trailer Restraints
Reduce building damage: Dock bumpers work in conjunction with a proper dock seal solution to shield the building against any damage.
Designed for demanding applications: Our dock bumpers absorb the heaviest trailer impacts, allowing the trailers to ride up and down the face with minimal friction.

Durability: Constructed from reinforced or highly durable material, Nordock dock bumpers provide superior durability across all applications.
Dock Bumpers Are Your Loading Docks' #1 Defence
The dock bumper is the single most important piece of equipment for any loading dock area, it's the first line of defence in protecting your building from damage while the trailer backs into the loading dock.
Worn out or incorrect bumpers can cause severe damage to your building's walls, dock seals, shelters, dock levelers and overall loading dock.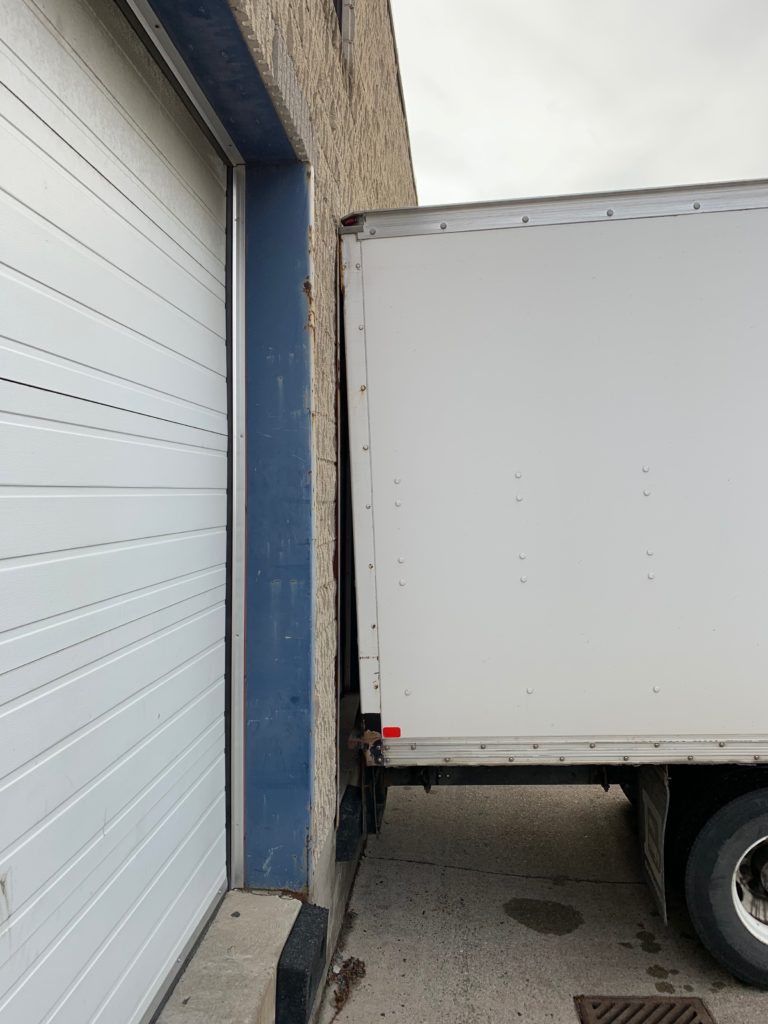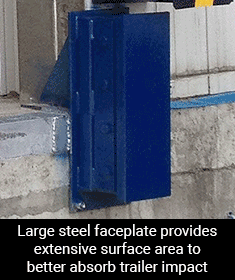 Why Use a Steel Face for a Dock Bumper?
Steel face dock bumpers shield the building, dock leveler, dock seal and trailer restraints from being damaged by frequent impact. The bumper's steel face is designed to extend the life expectancy of the dock bumper overall.
Its floating faceplate provides a large, low friction surface to better handle impact while plated rods provide additional protection against impact around loading docks. Working in conjunction with proper dock seal solution, steel face dock bumpers are highly adaptable, suiting numerous applications with their flexibility in sizing and mounting configurations.
Proper Installation From Trained Professionals
Each dock bumper should have the proper projection (a minimum of 4″), be installed at the right height and be paired correctly with the dock seal or shelter based on the incline or decline approach.
Built for Your Facility's Needs
We have different bumpers to suit your facility's specific needs depending on the type of trucks and amount of traffic you are getting.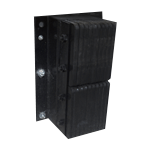 &nbsp
Light to Medium Traffic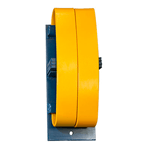 &nbsp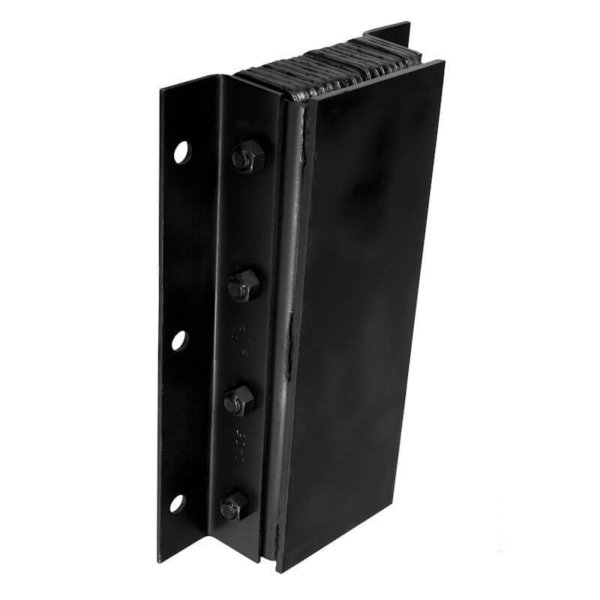 &nbsp
Medium to Heavy Traffic
Models
Steel Face

Steel face bumpers are the premium solution, compared to laminate dock bumpers. They protect the building from truck impacts at the loading dock area. The bumper's steel face is designed to "glide" and be durable even under high use to minimize wear and tear.

Laminate

Laminate dock bumpers are ideal for low-to-medium traffic loading docks in factories and warehouses. Its in-built wall protection feature absorbs any forklift impact while reinforced laminated rubber with plated 3/4" rods provide superior durability.

Steel Spring

Steel spring dock bumpers use 2"-4" steel spring pads to absorb the heaviest trailer impacts with minimal friction. 9/16" tempered steel springs mounted on a 3/8" steel back plate and laminated rubber section offers additional support for trailer impact and durability.
Model Comparison Chart
| | | | |
| --- | --- | --- | --- |
| | Steel Face | Laminate | Steel Spring |
| Width | 6"-36" | 6"-36" | 4" |
| Height | 6"-36" | 6"-36" | 23" |
| Projection | 4" or 6" | 4", 6", 9" or 10" | 6" |
| Faceplate material | "Gliding" 3/8" (9.5mm) thick heavy-duty steel face | Fabric reinforced rubber pads cut from recycled truck tires. | Steel |
| Spring incorporated | No | No | Yes, 2"-4" |
Customizations
Molded bumpers available.
Steel face: yellow truck guide face.
Customized bracketing available for unique installation options such as standard risers, standard riser with cut out, standard riser with extra projection, extension bracket and mounting plate.
Warranty
Laminate: 2 years.
Steel Face: 10 years.
Related Products or Services