Fire Shutters for Counters
Fire-Rated to Save Lives and Protect Your Building
Our fire-rated shutters for counters are designed to save lives and protect the rest of your building. In the event of a fire, these shutters automatically close to seal off an area to reduce to spread of smoke and fire inside your facility to protect people and the building.
Durable and Long Lasting
The rugged 2″ flat slats are made of 22 gauge steel with a corrosion-resistant grey prime finish. Moreover, the oil-tempered springs lead to higher cycle life. As a result, this ensures years of trouble-free operation.
Quick Response in the Event of Fire
The compact mechanical governor controls create an automatic closing speed of 6″ to 2′ per second.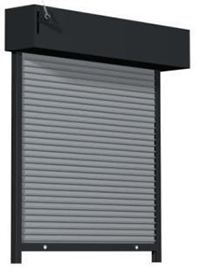 Made in Canada
These fire shutters are manufactured locally in Canada and for Canadian conditions.
Approved for All Wall Types
No matter your wall type, we can install these fire shutters to your counters at your location. These shutters can be installed in concrete, masonry, structural steel, structural steel with gypsum board, gypsum wall partition with a minimum of 16 gauge metal or wood stud.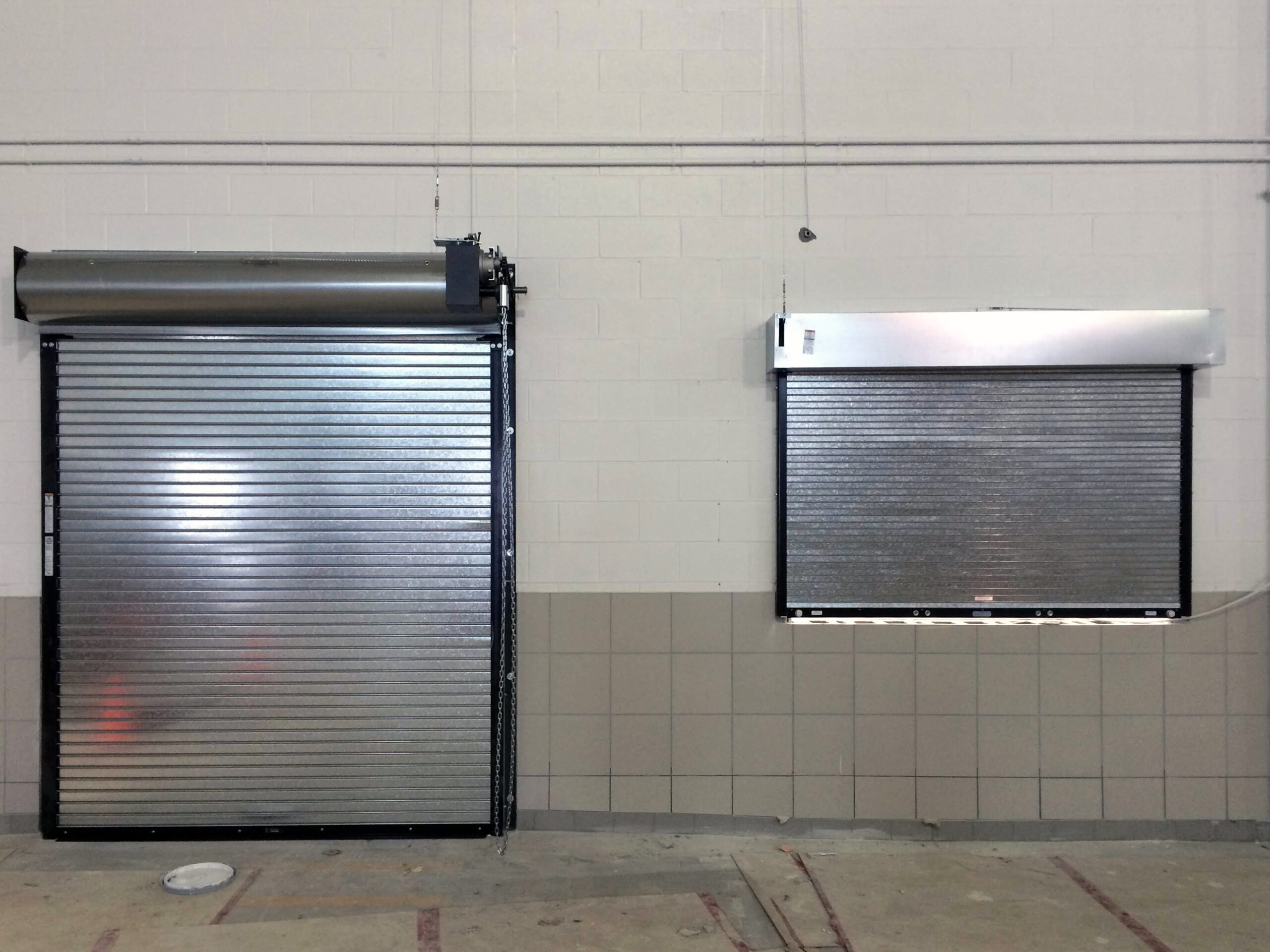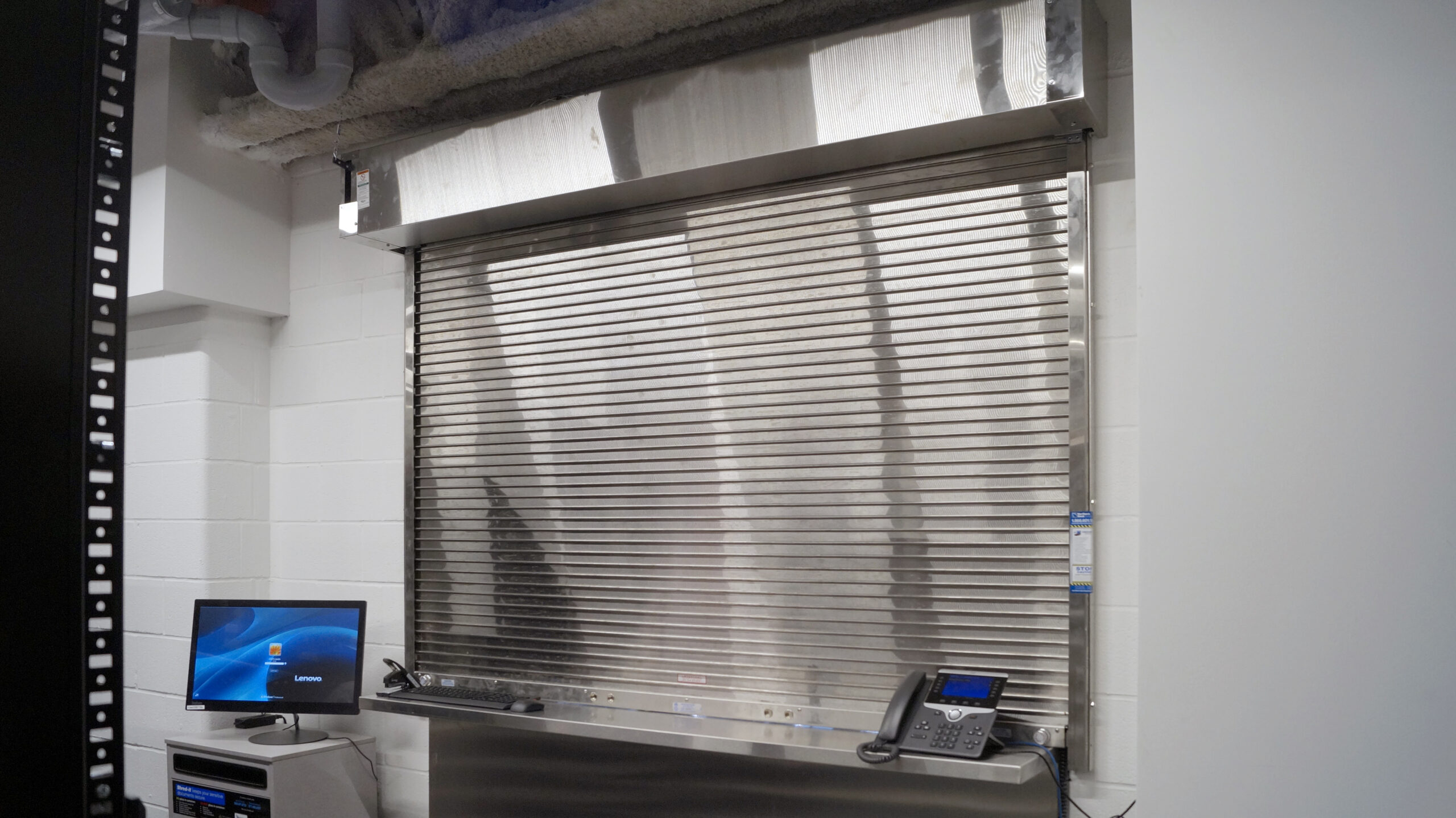 Follows Fire Safety Standards
These fire shutters are available in 3/4, 1 1/2, 3, or 4 hour fire labels. 4 hour fire labels are available for masonry applications.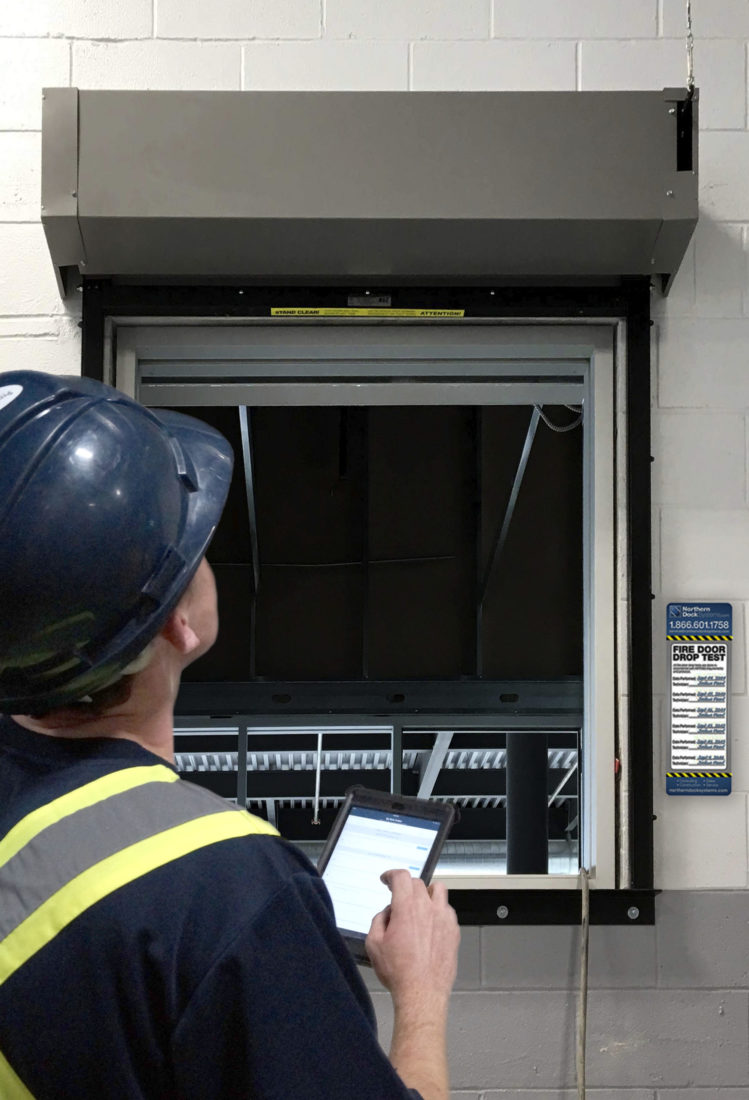 Book Your Fire Door Drop Test
According to NFPA 80, a fire door needs to be inspected and tested annually. It is the employer's responsibility to make sure that the facility's fire doors are in proper operation so that they are prepared in case of an emergency. The best way to do this is with an annual fire door drop test with one of our trained professionals.
Specifications
Constuction
2C flat slat curtain, 22ga. steel.
Finish
Corrosion resistant grey prime finish.
Springs
Oil tempered springs for higher cycle life.
Fire labels
3/4, 1 1/2 and 3 hour fire label (for installation in concrete, masonry, structural steel or gypsum board walls).
4 hour fire label available (for masonry applications).
Operation
Push up, crank or motor operation.
Options
Solenoid release with 30 sec time delay or 72hr battery back-up.
Related Products or Services