&nbsp
Northern Dock Systems is growing once again! We're excited to announce that we've opened our new branch in Surrey to better serve our customers in British Columbia.
12 Years of Partnership in BC
Northern Dock Systems has been working together with Pacific Dock & Door for 12 years. We have trusted Pacific to complete many of our national customers' new equipment installations and services for their BC locations. As a result, this is why we have chosen to acquire Pacific to lead our new NDS branch in BC!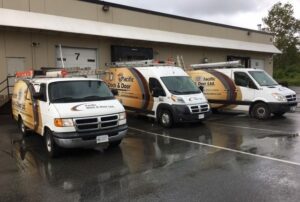 Originally, we partnered with Pacific because their core values directly align with our values of honesty and integrity. Much like NDS, Pacific Dock & Door believes in putting customers first, providing quality workmanship, honest service, solutions to your problems and offering value to our customers. As a result of this alignment with our core values and our years of experience working together, we know this will be a successful transition to provide our dock and door services to Vancouver, the Lower Mainland and the Fraser Valley.
Servicing the Lower Mainland, Fraser Valley and Vancouver Areas
Our new Langley branch in BC will be home to our trained technicians and fully stocked trucks with the right parts, tools and knowledge to get you back up and running faster while decreasing downtime. They can service and repair all types, makes and models of commercial, industrial overhead doors and docks in:
Vancouver
North Shore
Burnaby
Coquitlam
Richmond
Delta
Surrey
Langley
Maple Ridge
Abbotsford
Chilliwack
Hope
Emergency Repair Services in BC – Reach Us 24/7
Call us at (604) 615-3889 anytime or email us at BCservice@northerndocksystems.com! Our dedicated service coordinators are available 24/7 to take your call and we'll dispatch one of our experienced technicians to your location as soon as possible. With our first-time fixes and faster response times, we'll get your business back up and running as soon as possible.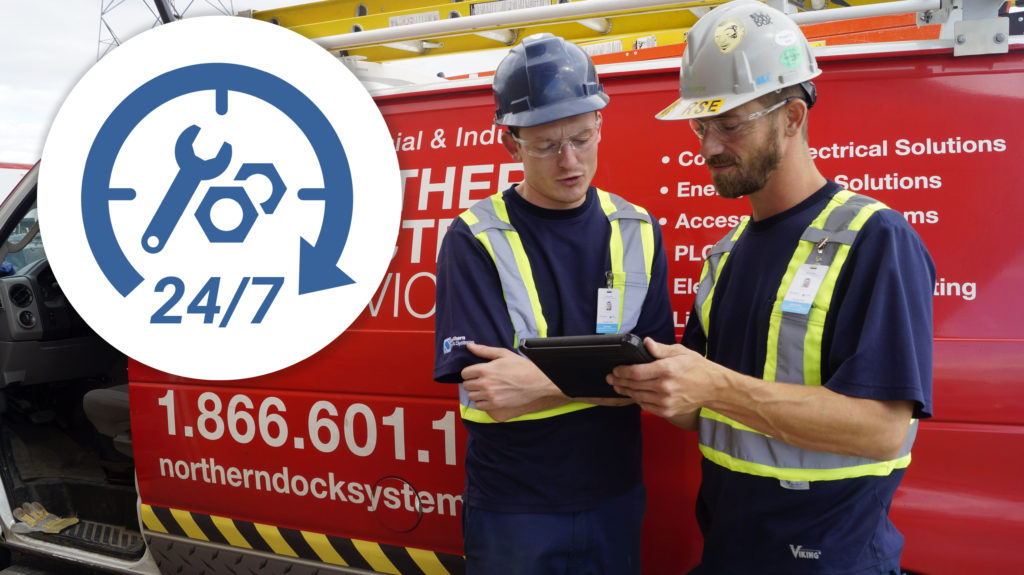 All Your Repair, Maintenance and Installation Needs for Your Docks and Doors
We're excited to bring our entire service solutions from emergency repair, equipment installation, preventive maintenance, electrical and construction services to our BC customers with this expanded service. With our 20 years of experience, we can bring a more efficient service to warehouses, manufacturing plants, food facilities, pharmaceutical manufacturing plants, commercial and industrial facilities in BC to decrease their downtime and increase their productivity.
Decreasing Downtime and Increasing Productivity
With this new location in Langley we are looking to:
Improve emergency response times.
Prevent prolonged downtime.
Increase rates of first-time fixes.
Increase the number of qualified in-house trained technicians.
Have additional resource sites to warehouse common parts and new equipment.